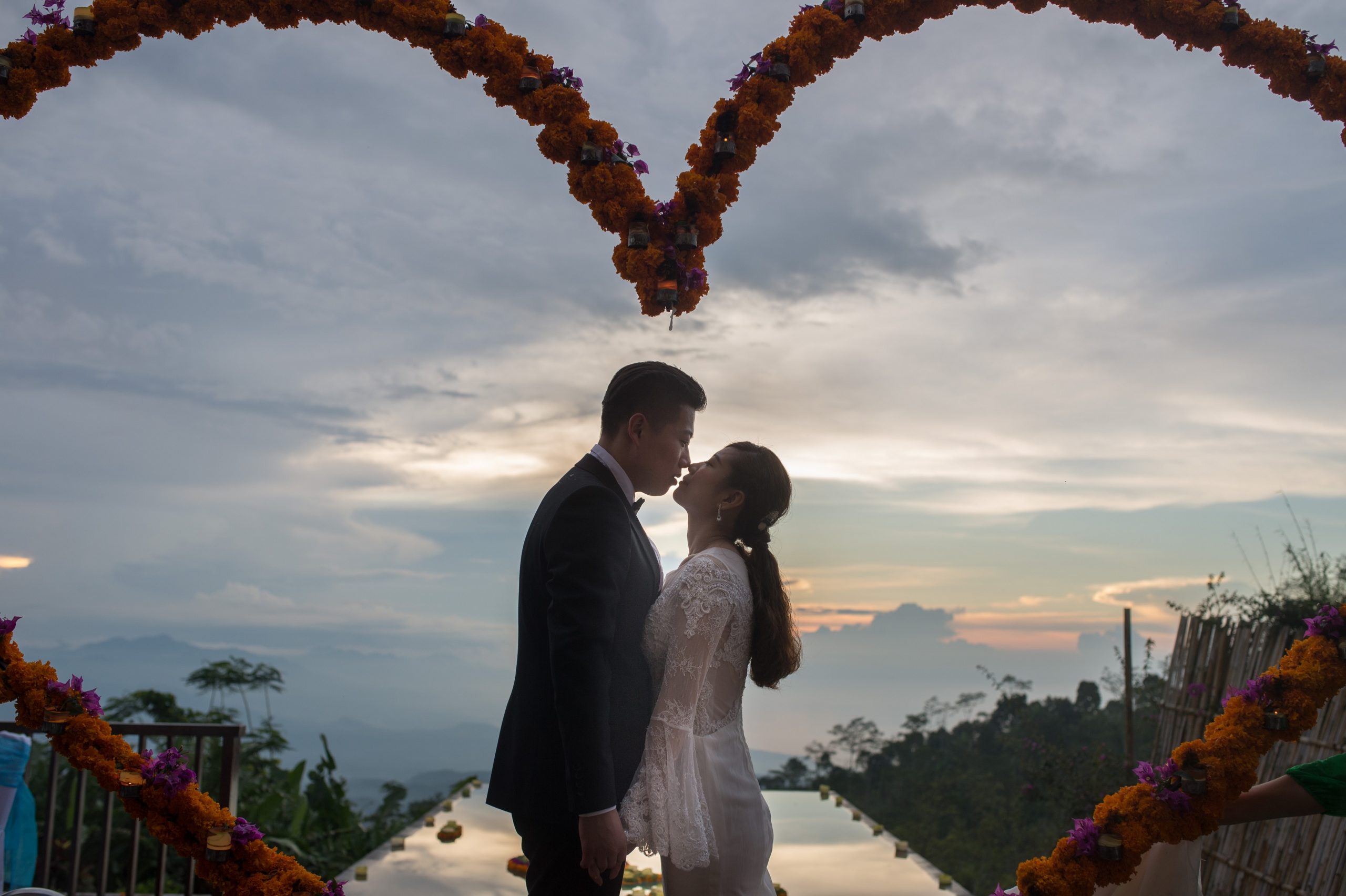 Events & Weddings
Luxury Wedding Package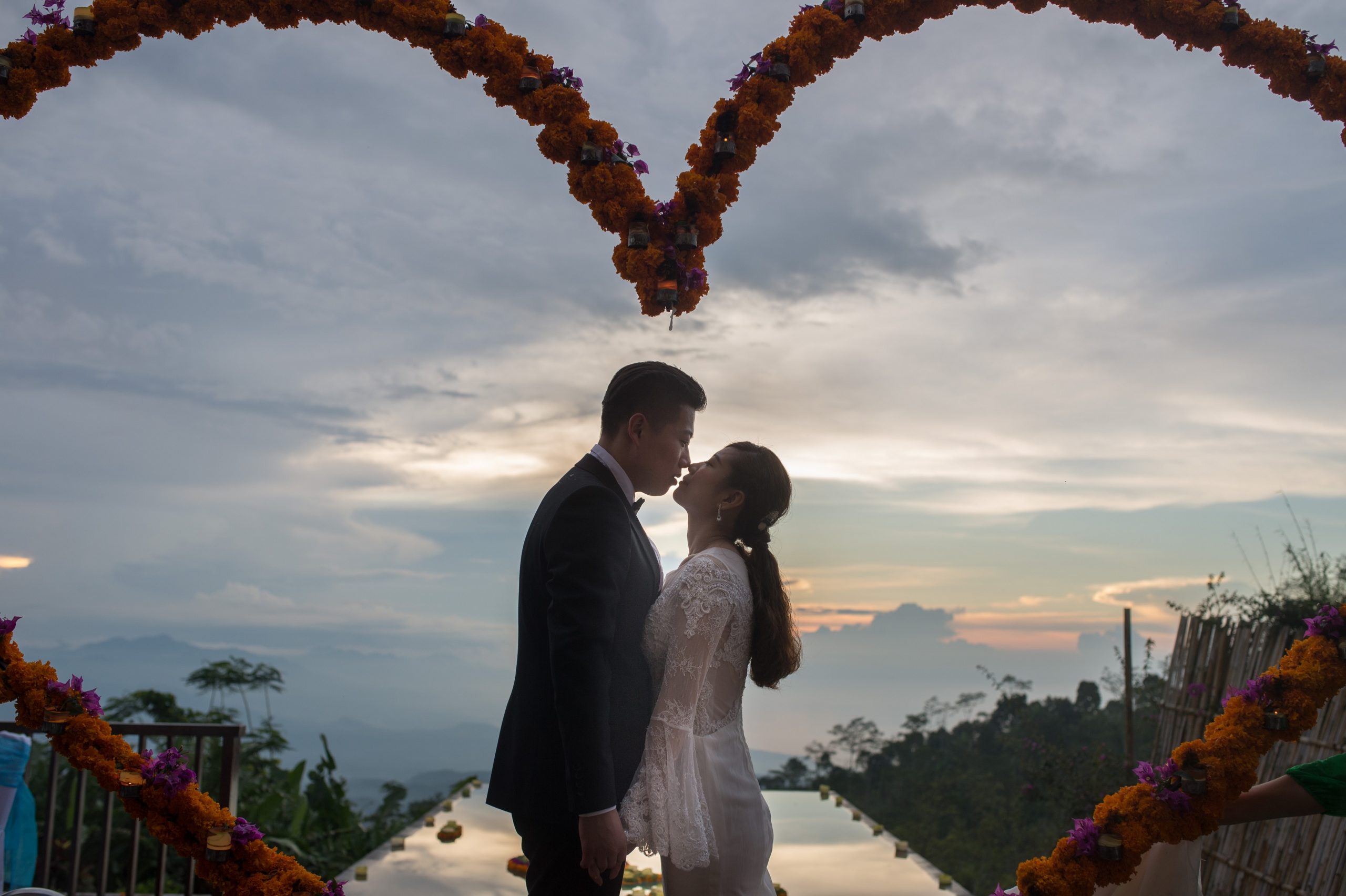 We would like to invite you to celebrate your special day at our luxury eco resort! Munduk Moding Plantation (MMP) is an ideal venue for a wedding to remember for the rest of your life together. We're a boutique resort in North Bali on a working coffee plantation located close by Bali's central lakes and Munduk hill station, within 20 min reach of Lovina beach. Our venue with spectacular views of the Bali island with ever changing panoramas over the rice fields, jungle and the sea, will make your wedding day unforgettable.
See the details of the package here!
Why choose MMP to host your special day?
Luxury

Where luxury blends with nature. MMP has been named the best Eco-Luxury resort in Indonesia in 2016 by the World Luxury Hotels Association.

Privacy

Situated on some 5 hectares of land with just a handful of villas and suites MMP offers exclusive privacy for your celebration.

Atmosphere

Say 'Yes' and capture your special moment surrounded by stunning natural beauty and breathtaking views. It is a perfect background for your remarkable wedding photographs.

Food

Our experienced chefs will prepare mouth-watering and eye-appealing meals which you and your guests could indulge in.

Service

We take pride in our client-oriented approach, starting with our attentive management, to friendly and caring staff.
For Queries And Reservations Contact Us:

Whatsapp And Line:

+62 (0)81 138 10 123, +62 (0) 81 138 5059

Mobile Phones:

0368 2080 123

Email:
Find out more
Why Book Direct?
Why Book Direct?
Unlock extra discounts and benefits by booking online on our website.
Promo code : ESCAPETOMMP
Amazing breakfast without minimum stay
One-time 60 minutes massage for 2 people with 2 nights minimum stay*
One-time complimentary 3-course lunch/dinner for 2 people with 2 nights minimum stay*
One-hour complimentary horseback riding for 2 people with 2 nights minimum stay*
Flexible cancellation with pay later option available*
*Applied on selected dates and room type
What you need to know before your arrival at MMP
Find out here!