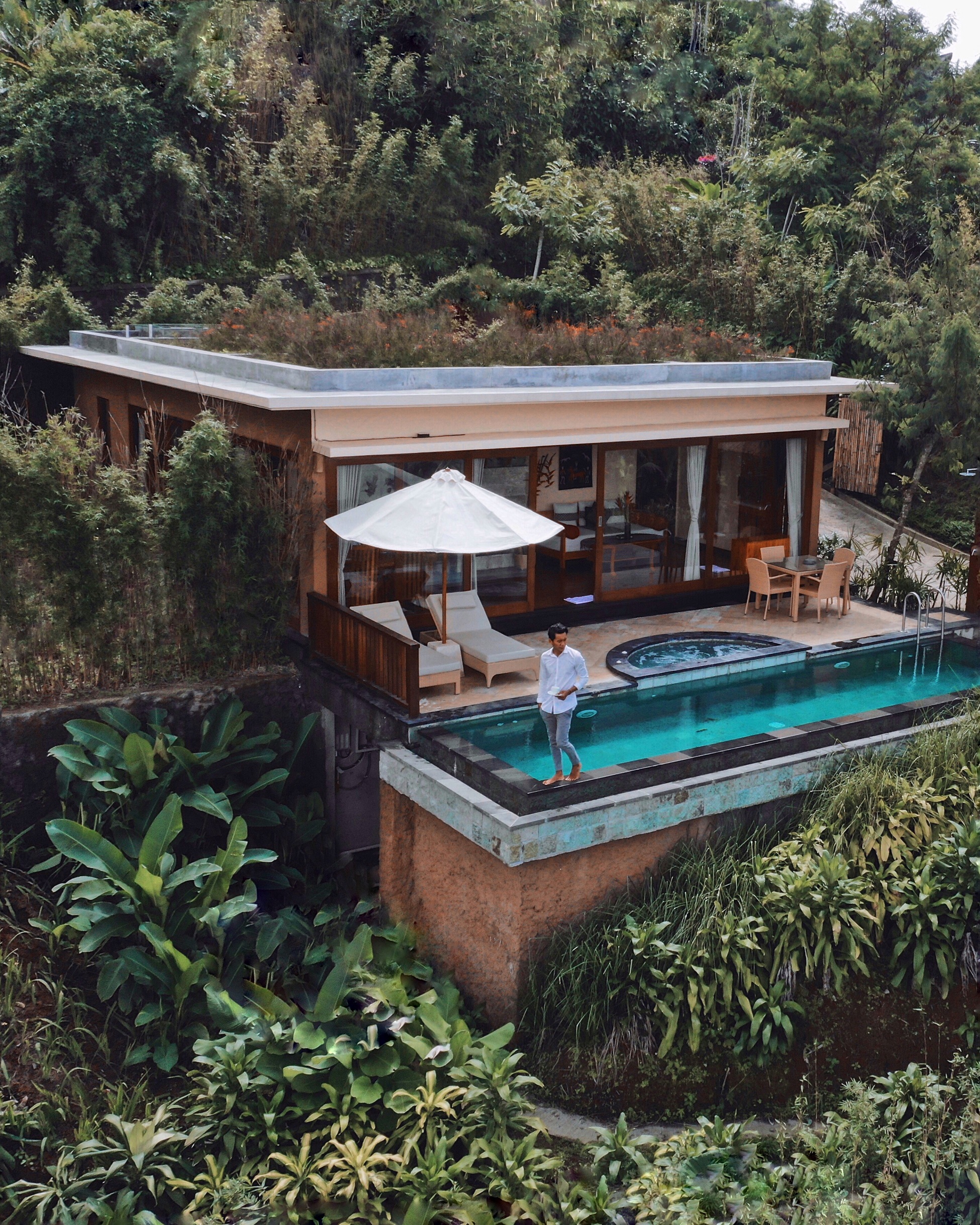 Two Bedroom Pool Villa With Jacuzzi
Accommodations
Two Bedroom Pool Villa With Jacuzzi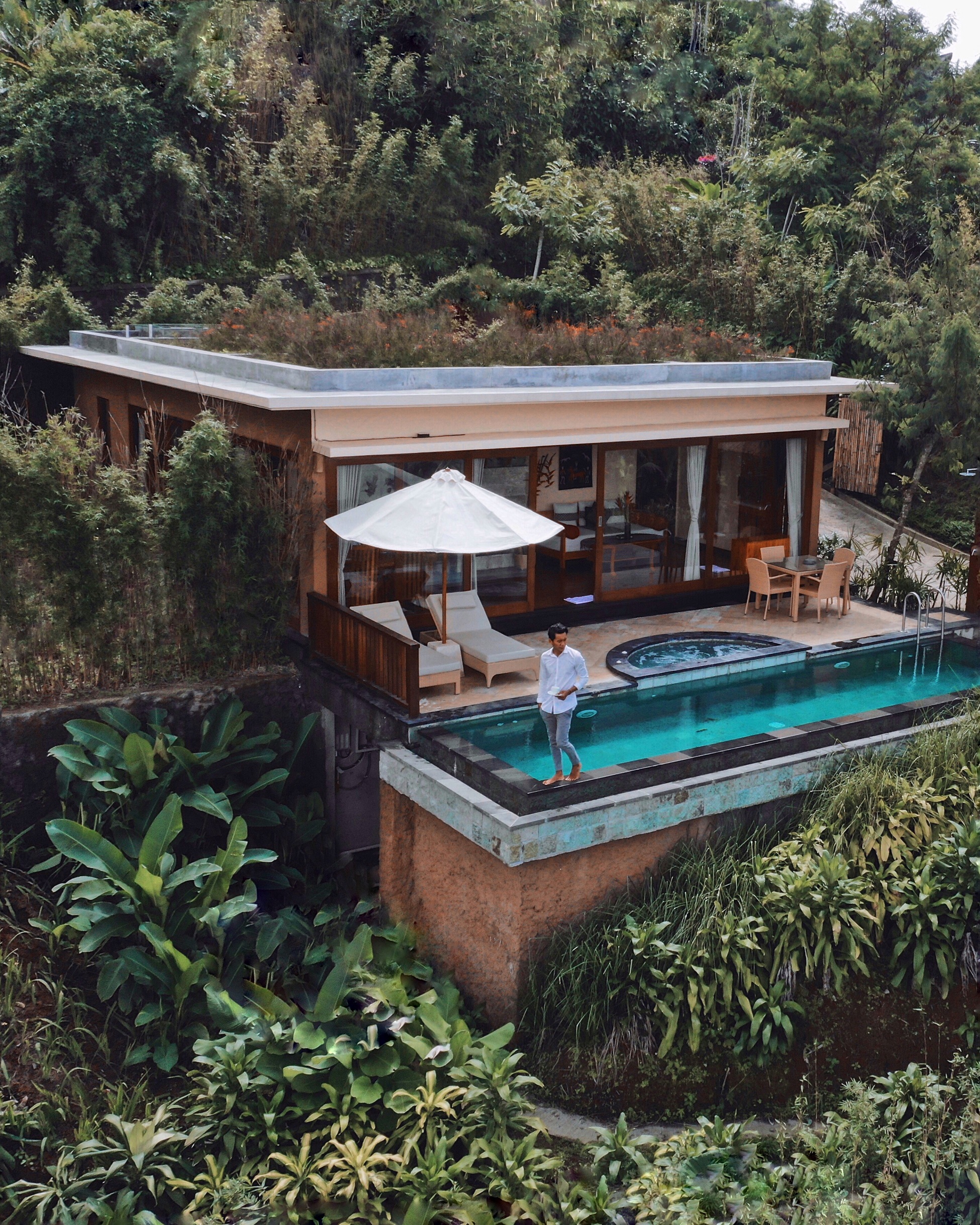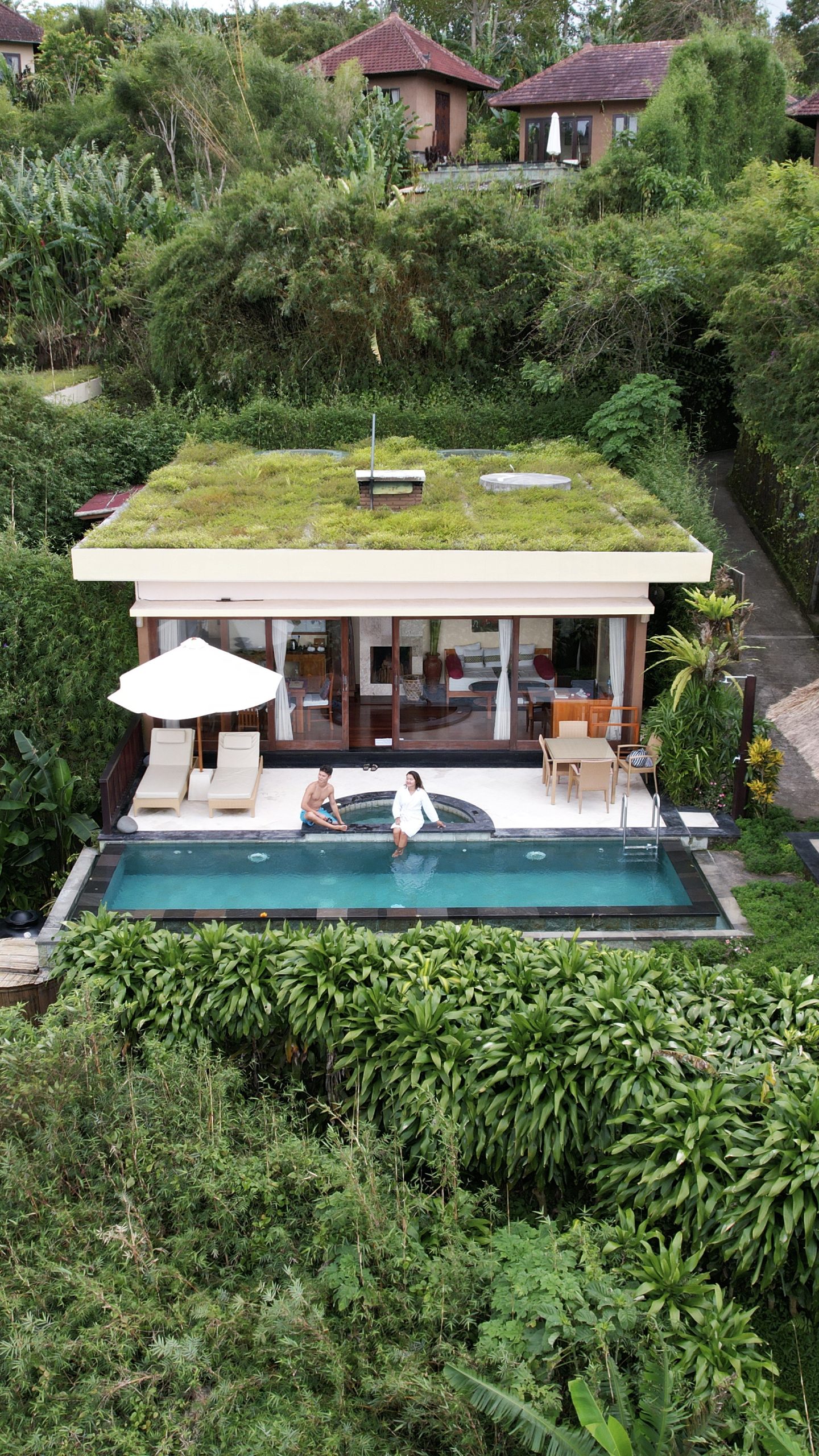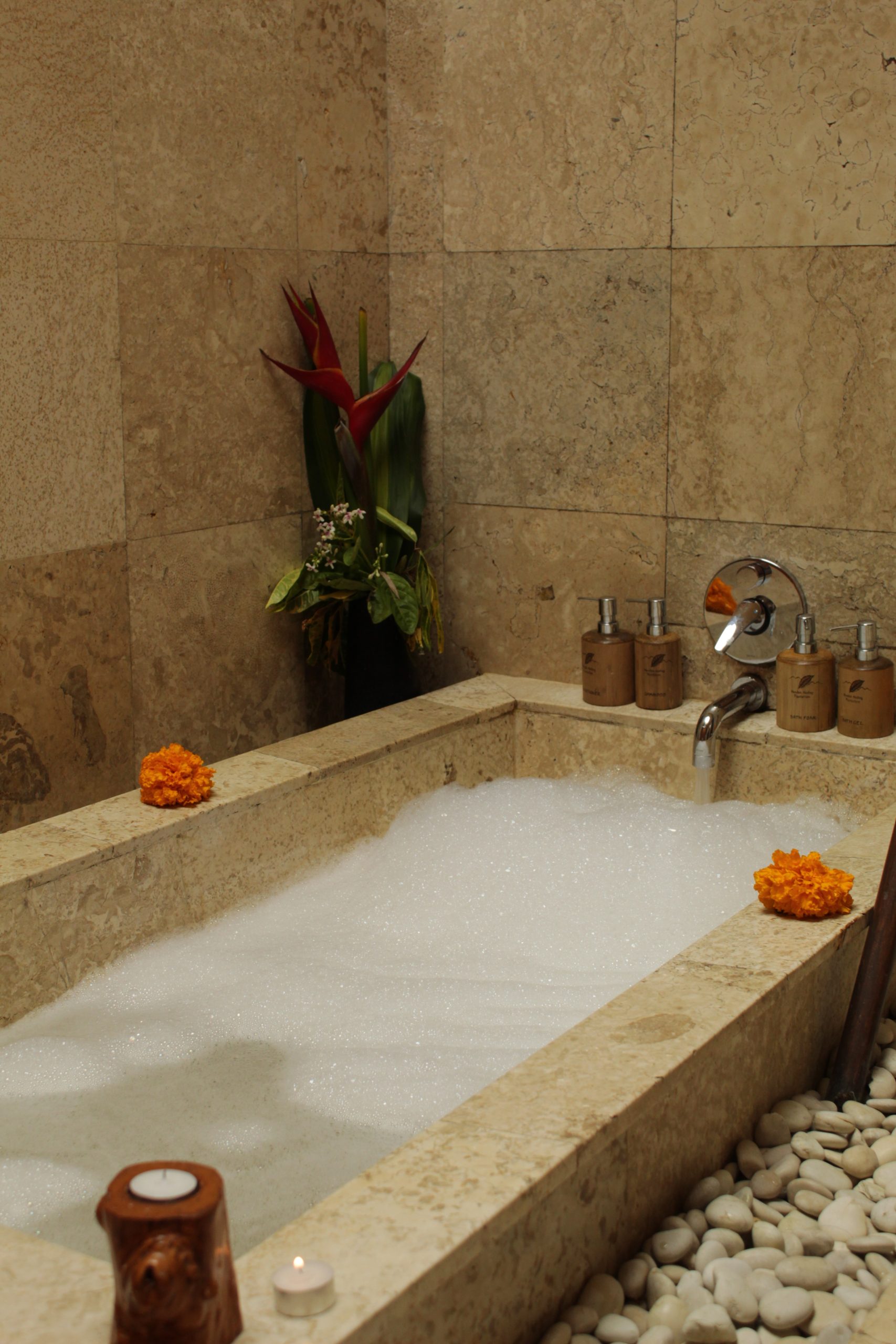 Room Details
The Two Bedroom Pool Villas boasts two generously sized bedrooms and bathrooms as well as a living and dining room, a separate bedroom as well as a heated swimming pool and a jacuzzi with a palimanan stone terrace set in a separate compound with its own collection of flowers and indigenous plants and waited upon by a private butler. The views from the villa, the terrace and pool are of the rolling hills and the Java sea – they are unsurpassed. You will have 130 m2 of private living space made of noble and natural materials: merbau parquet flooring, a bathroom executed in Sulawesi cream marble, a polished terrazo stand alone bathtub and local art throughout the compound. There is a small private library, your own dining area and all conceivable mod cons. The Two Bedroom Pool Villas are the most private and luxurious place to stay at Munduk Moding Plantation, for couples who are looking for a truly tranquil treat in absolute privacy. You can relax with your loved one at your private pool while enjoying the sunset and the sounds and smells of nature. Breakfast (and any other meal should you so wish) will be served in the dining room with stunning view of mountains, volcanoes, orchards and the skyline and private butler service is available throughout your stay.
See the Virtual Tour here!
View

Superb views of the rolling hills down to the sea and jungle in the distance.

Beds

King-size bed or Twin beds.

Bathroom

A large hand finished terrazzo bath-tub & an indoor shower.
Facilities
Welcome pack
Private heated swimming pool and jacuzzi
Private terrace
Bottled Water
Hair Dryer
Desk
Tea and coffee making facilities
Luxury toiletries
Bathrobes
Smart TV
Slippers
Back to Room List
Other Accommodations
Accommodations
Room Size : 55m2
The Villas boast superb views of the rolling hills down to the sea, overlooking rice fields and jungle in the distance. In the evening the view is of the sun setting in the Java sea. The villas are very spacious…
Why Book Direct?
Why Book Direct?
Unlock extra discounts and benefits by booking online on our website.
Promo code : ESCAPETOMMP
Amazing breakfast without minimum stay
One-time 60 minutes massage for 2 people with 2 nights minimum stay*
One-time complimentary 3-course lunch/dinner for 2 people with 2 nights minimum stay*
One-hour complimentary horseback riding for 2 people with 2 nights minimum stay*
Flexible cancellation with pay later option available*
*Applied on selected dates and room type
What you need to know before your arrival at MMP
Find out here!