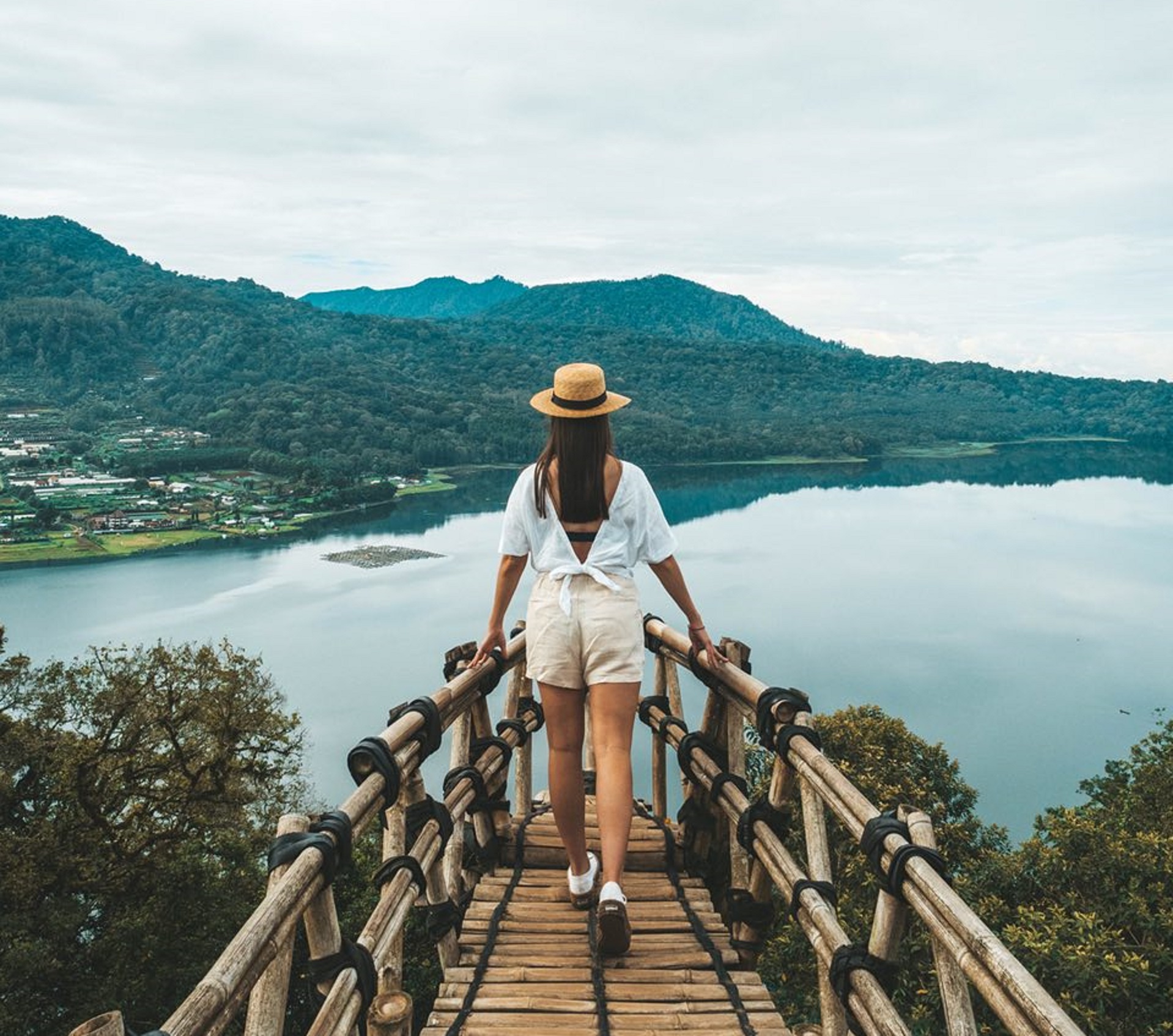 MMP Experience Programme and Activities
MMP Experience Programme and Activities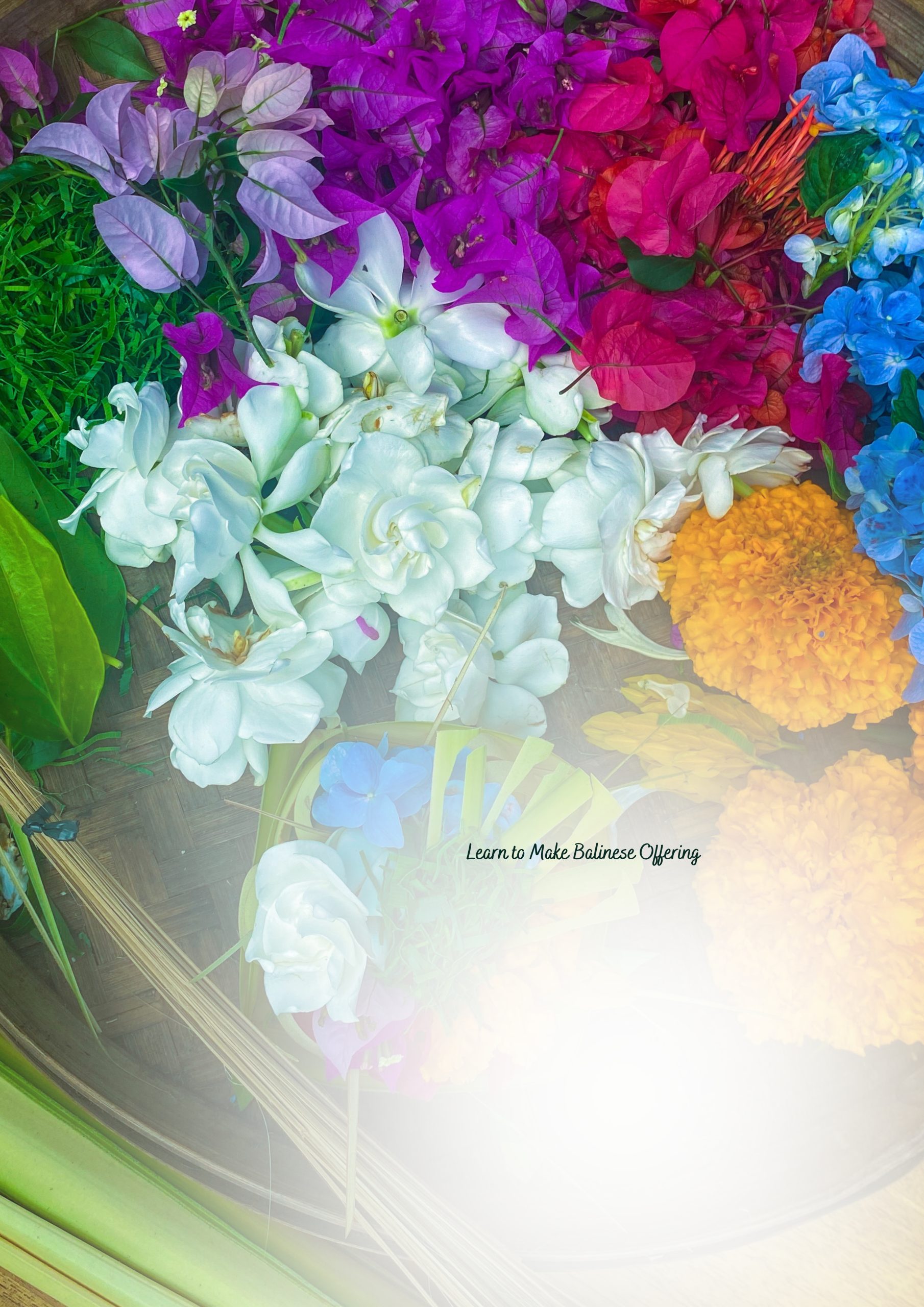 As part of our mission to help our guests discover the nature, culture and arts of this beautiful part of the Island, we offer "The MMP Experiences Programme" to all of our overnight guests. The "The MMP Experiences" Programme includes a tailor-made series of on site workshops and activities, included in your room price, varying daily from which you can select those activities that appeal to you – that is, if you do not want to simply enjoy the natural environment of our plantation on your own. In addition, we offer elaborate trekking and cycling programmes, horse riding from our stables and tours and day trips further afield to explore North Bali, from incredible waterfalls, extinct volcanoes, to historic sites, forgotten villages and UNESCO world heritage sites.
At the heart of the program are a number of unique participative activities that reveal a particular part of North Bali's hill station culture. These include:
Bird Watching – Wake up early and you will be escorted by our guide to see the birds around our vegetable garden and coffee plantation
Offering Making – A workshop where you will learn to make local Balinese offerings from flowers, plants and bamboo.
Coffee Plantation Tour & Munduk Coffee Experience (Deep Diver) – these activities demonstrate and explain how coffee is grown, harvested, dried, cleaned, ground and prepared in the traditional manner – obviously using our own robusta and Arabica coffee; we contrast this with modern coffee processing, roasting and tasting which is also provided; During the harvest time (typically: June – August), there is a possibility for you to witness the processing of the coffee cherries on site with an explanation of the different processes that we use.
Kite Making – kiting is a serious activity in many parts of Asia and is still one of the main sports in the Bali hills.
How to Wear Balinese Attire – A workshop explaining Balinese attire and how to wear it for men this includes wearing the sarong, saput and udeng, for ladies the sarong and the Balinese wrap around scarf. You'll learn about the function of different clothes and have fun trying them on.
Yoga Class – Our Yoga Session is perfect for anyone staying at Munduk Moding Plantation where you can spend time in nature, rejuvenate and experience North Bali culture and treat all your senses.
Sustainability Tour – Join an enlightening sustainability tour and you will be introduced to several key pillars that we focus on.
Healthy Drink Workshop – The healthy drink workshop is one of our complimentary experiences offered at MMP. This aims at showing our guests our "Jamu", Traditional Balinese Healthy Beverages with herbal ingredients. The vast majority of the herbs come from our own vegetable and spice gardens.
Vegetable Garden Deep-Dive Experience – MMP is not only a working coffee plantation, but we also grow a wide variety of vegetables and herbs. We proudly practice sustainable agriculture on the plantation and garden.
Balinese Cooking Class – Our Balinese Cooking Class aims at providing our guests the ultimate Balinese cuisine experiences which offers a selection of Balinese specialties, with an emphasis on typical North Bali dishes.
Balinese Beauty Workshop – Balinese scrub is one of the natural body care products that has been used for generations. This product is great for the skin. The natural ingredients contained in scrubs are genuine antioxidants that can help the skin look brighter, remove dead skin cells and soften the skin.
Introductory to Bahasa Indonesia – learn the basic expressions of Bahasa Indonesia

We also organize visits to Hindu ceremonies taking place in our neighborhood. Ceremonies are a crucial part of the culture of the Island and there is a huge variety including temple, wedding, tooth filing, three month baby and cremation ceremonies. The organisers welcome visitors provided you respect the dress code (we will provide you with the necessary Balinese attire); attending a ceremony allows you to experience the vibrant culture of our Island that is so integral to the social fabric of Balinese society.
The program varies every day and we typically try to schedule various morning and afternoon activities.
On Sunday afternoons you can observe an English class for the kids. It is followed by our own traditional Balinese dance class – we provide training and attire for the local girls who find this activity very attractive (we have some 70 pupils). The dancers best get to perform in our restaurant from time to time.
In addition to the activities, we have a guided morning trek on the plantation of about 45 minutes at which our guides explain the many flowers, plants and crops and take you to our vegetable garden, one of our garden temples, our forest area and a spring. The route varies every day and can be adapted to your wishes and levels of fitness.
For those of you who would like to visit Bali's central lakes – which are actually the calderas of extinct volcanoes – and the Munduk waterfall or alternatively, the famous Ulun Danu temple, the Botanical Garden or the local market at Candikuning, there are two shuttle services to these nearby locations which leave in the morning. This gives you a chance to explore our very interesting neighborhood.
In the afternoon we serve afternoon tea and coffee with home-made cookies and cakes at our pool side.
Meanwhile, outdoors, we light a bonfire – sitting around the fire with a drink, listening to the cicadas and looking at the distant lights near the shoreline and the impressive night sky filled with countless stars is truly one of the best experiences you can have at MMP.
The "MMP Experience Programme" provides you with a menu of choices that will make your stay more fulfilling and it complements the wide variety of facilities and activities that we also offer to all our guests.
You will be able to see a full list of the daily programs by scanning the QR codes provided in the room to help you make your choices for the coming day or just inquire at the reception – they will be more than happy to assist and share more details with you.
Why Book Direct?
Why Book Direct?
Unlock extra discounts and benefits by booking online on our website.
Promo code : ESCAPETOMMP
Amazing breakfast without minimum stay
One-time 60 minutes massage for 2 people with 2 nights minimum stay*
One-time complimentary 3-course lunch/dinner for 2 people with 2 nights minimum stay*
One-hour complimentary horseback riding for 2 people with 2 nights minimum stay*
Flexible cancellation with pay later option available*
*Applied on selected dates and room type
What you need to know before your arrival at MMP
Find out here!