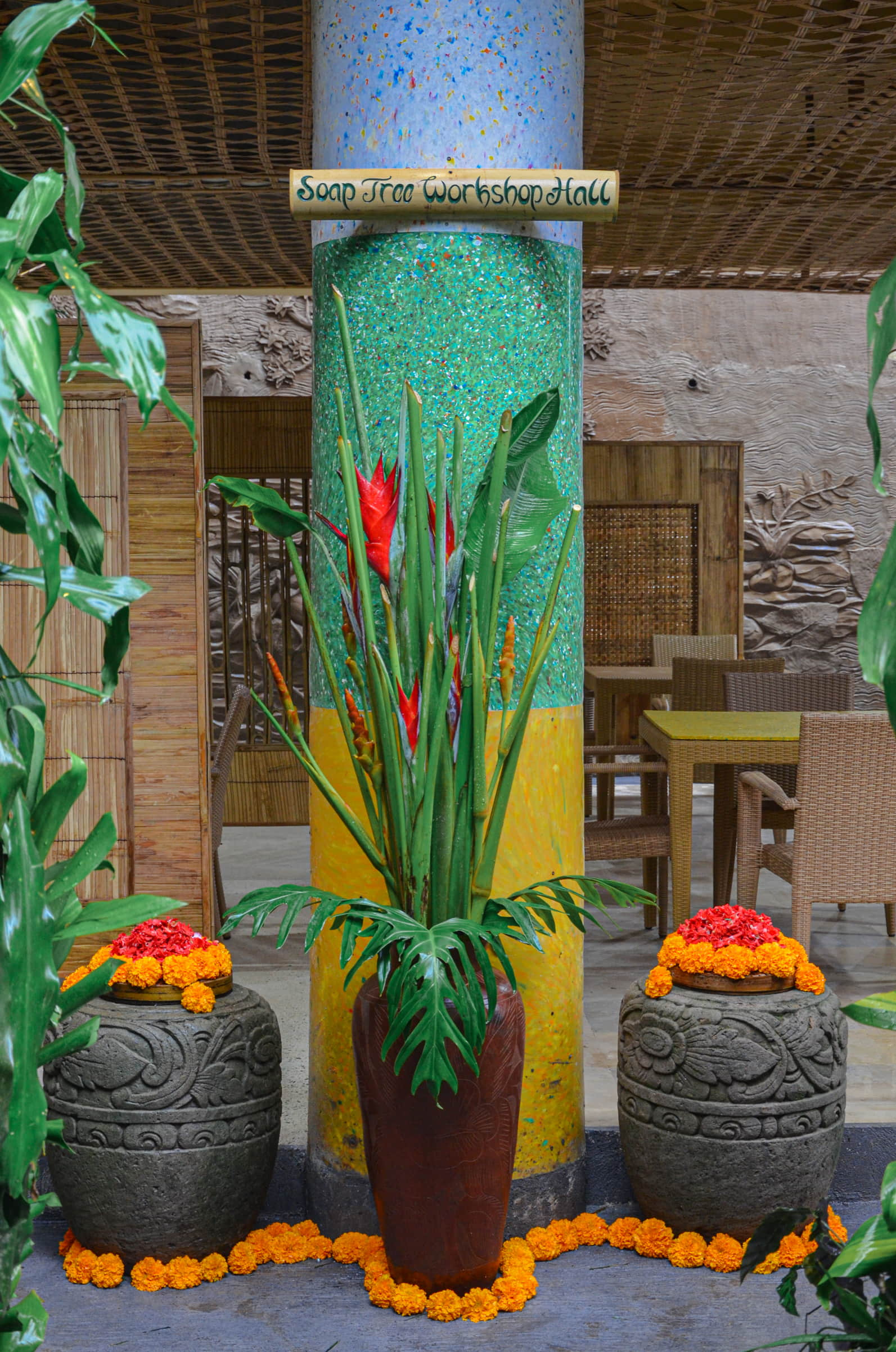 Facilities
Soap Tree Workshop Hall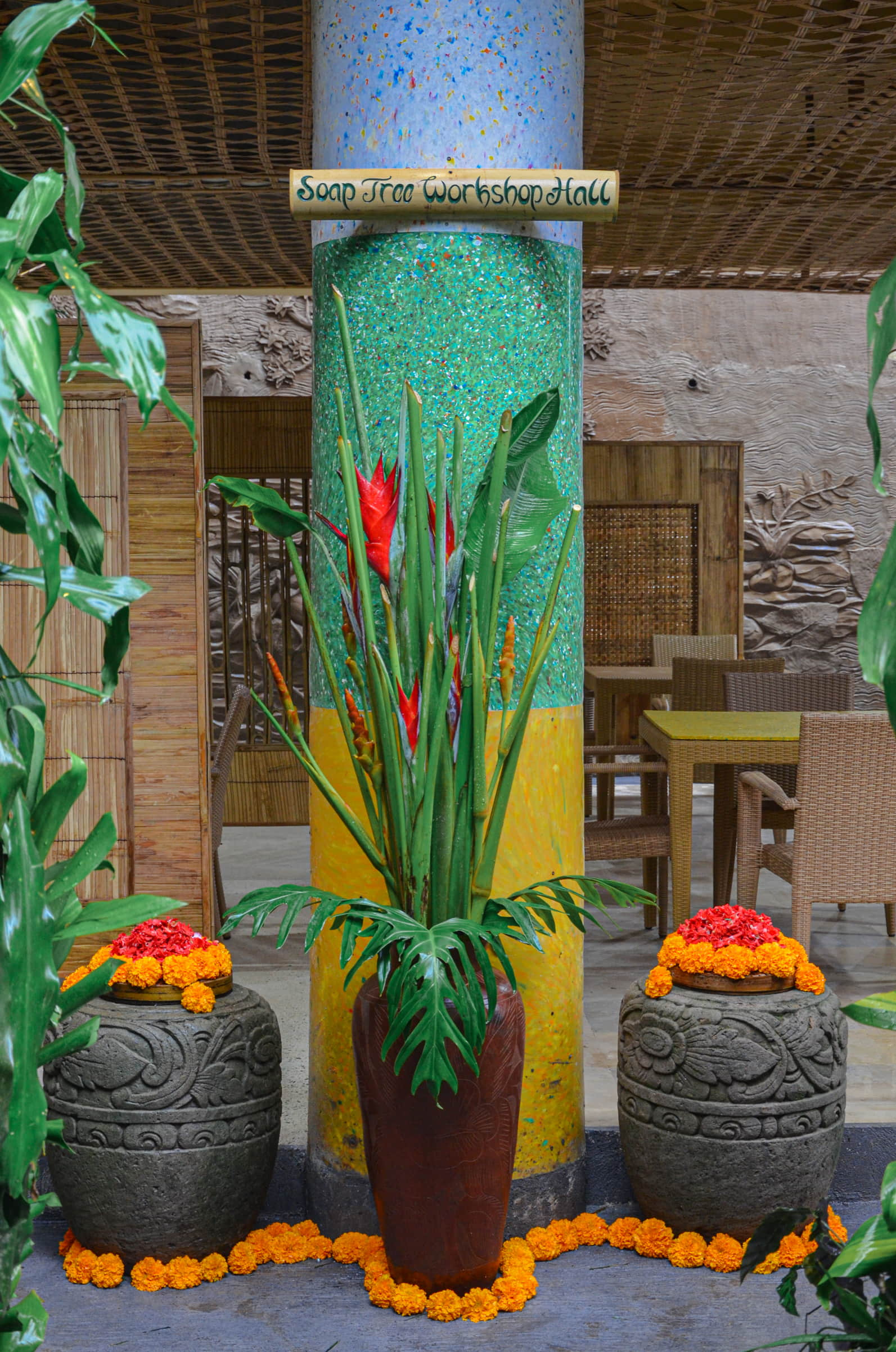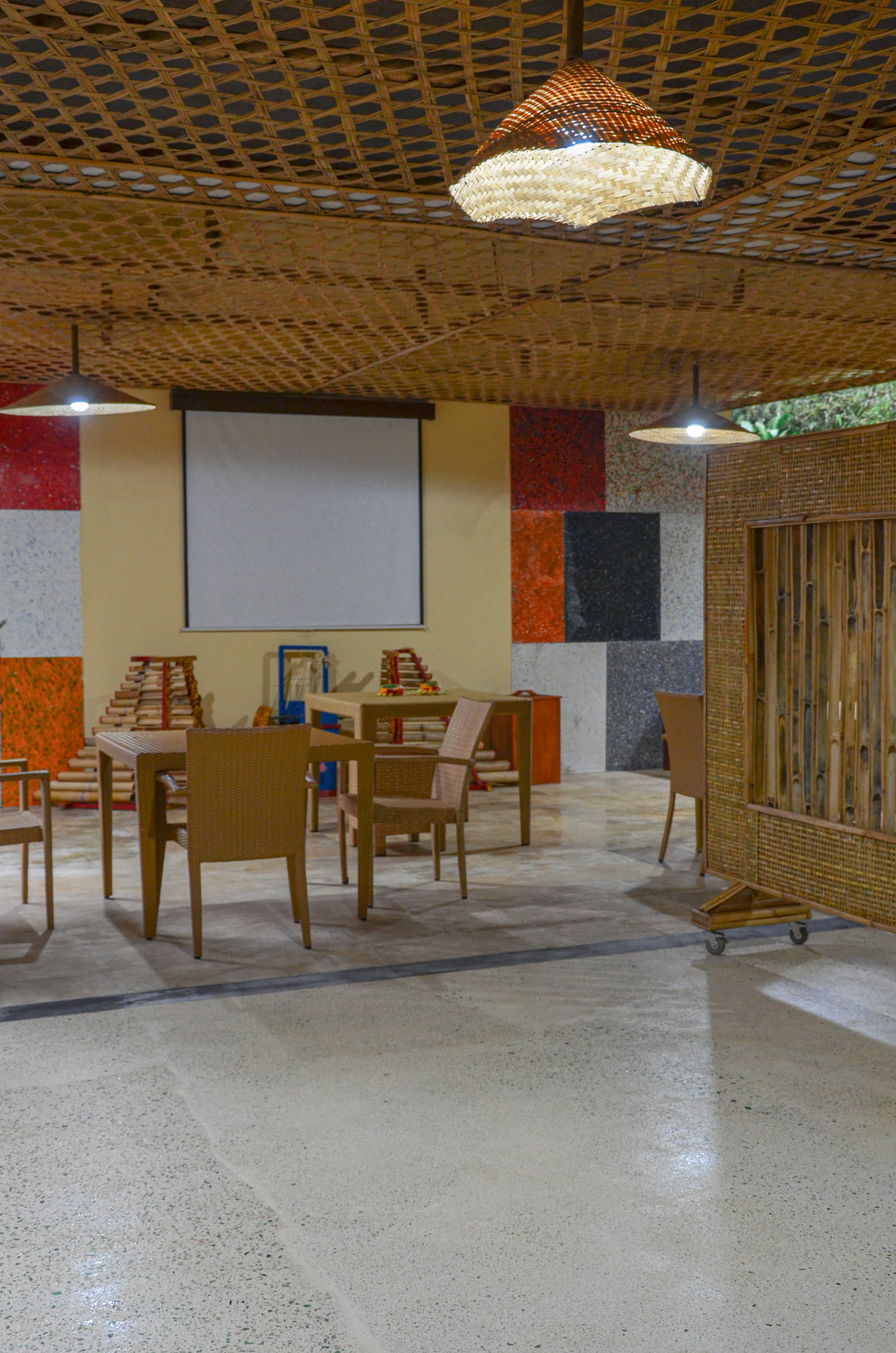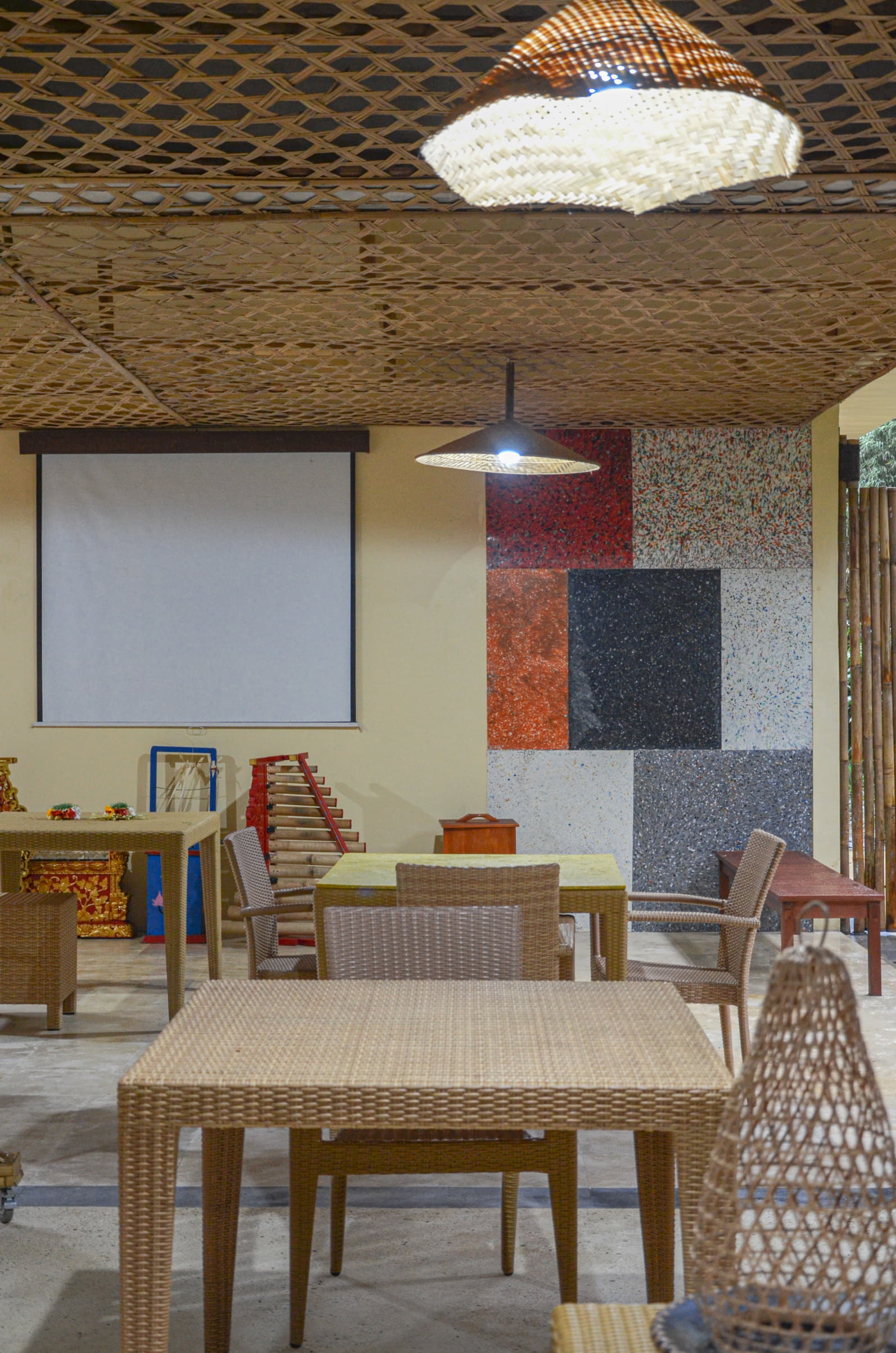 Soap Tree Workshop Hall
Munduk Moding Plantation inaugurated the Soap Tree Workshop Hall in May 2023. The name Soap Tree Workshop Hall is derived from the soap tree overhanging the building. MMP offers multiple workshops in this hall, fostering creativity by providing opportunities to our local community to showcase their talents. The ornately carved landscapes on the back walls were created by a passionate local artist. The colourful concrete columns are covered with recycled plastic plates made in our very own Plastic Recycling Center. The Workshop tiles are made from a mix of recycled glass and cement.
Back to Facilities List
Other Facilities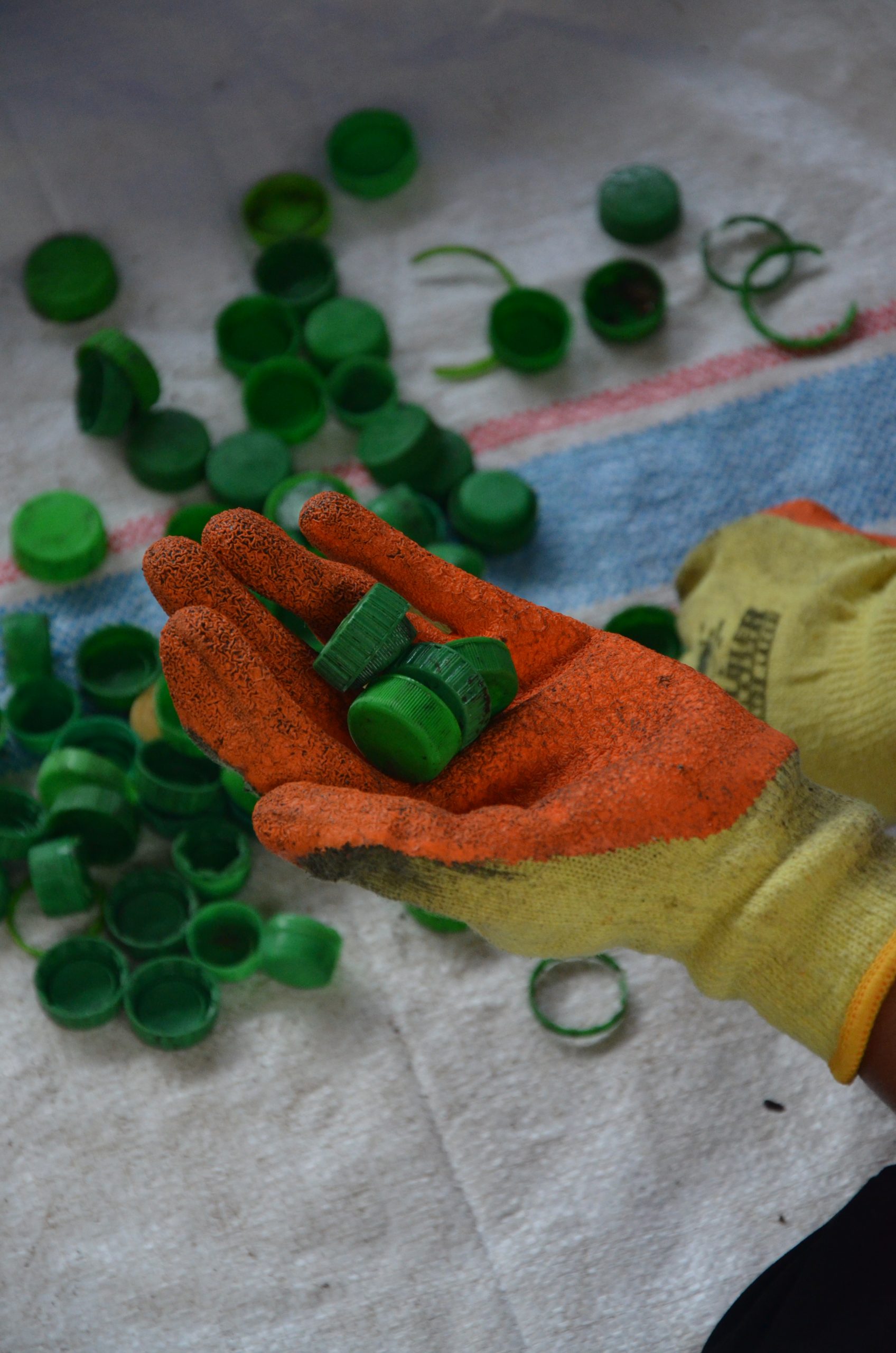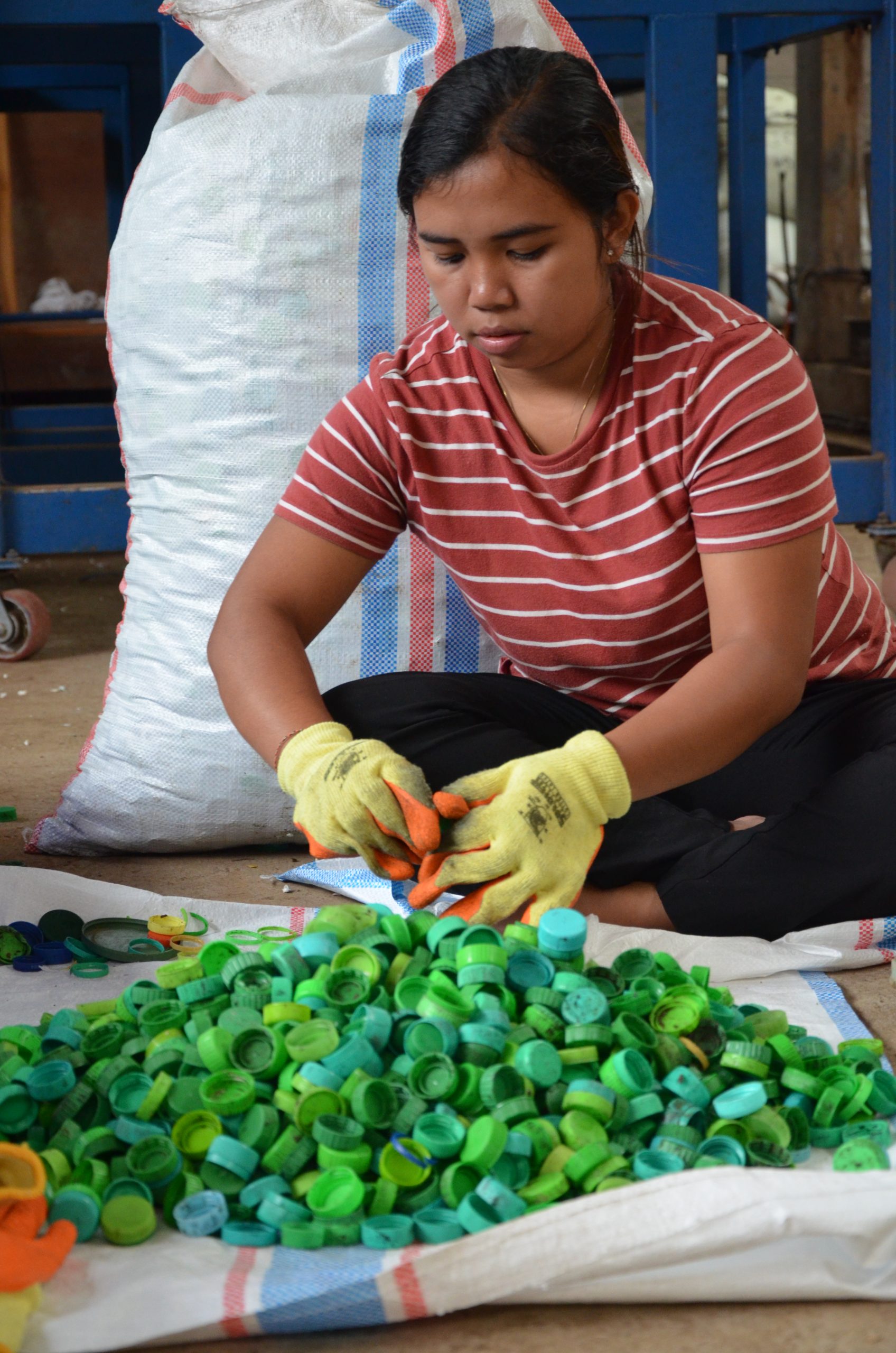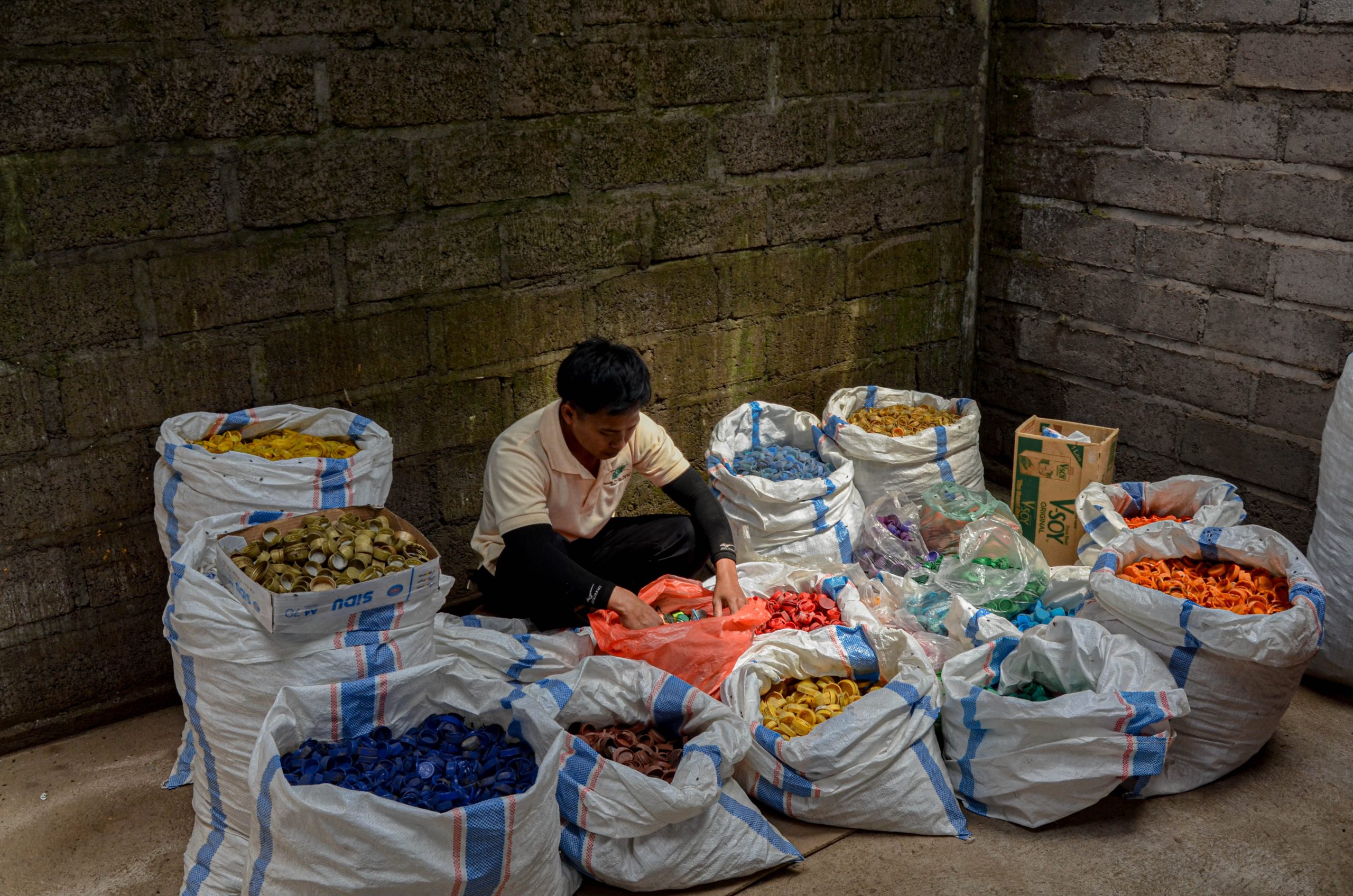 Facilities
MMP is collecting plastic waste from its hotel and from local communities and brings it to its Waste Bank. This waste is processed in our Plastic Recycling Center to make new products from the recycled plastic as well as works of art. Our plastic recycling process allows us to give a second life to plastic waste, cleaning up the environment around us, and creating a circular flow that keeps plastic out of nature.
Why Book Direct?
Why Book Direct?
Unlock extra discounts and benefits by booking online on our website.
Promo code : ESCAPETOMMP
Amazing breakfast without minimum stay
One-time 60 minutes massage for 2 people with 2 nights minimum stay*
One-time complimentary 3-course lunch/dinner for 2 people with 2 nights minimum stay*
One-hour complimentary horseback riding for 2 people with 2 nights minimum stay*
Flexible cancellation with pay later option available*
*Applied on selected dates and room type
What you need to know before your arrival at MMP
Find out here!