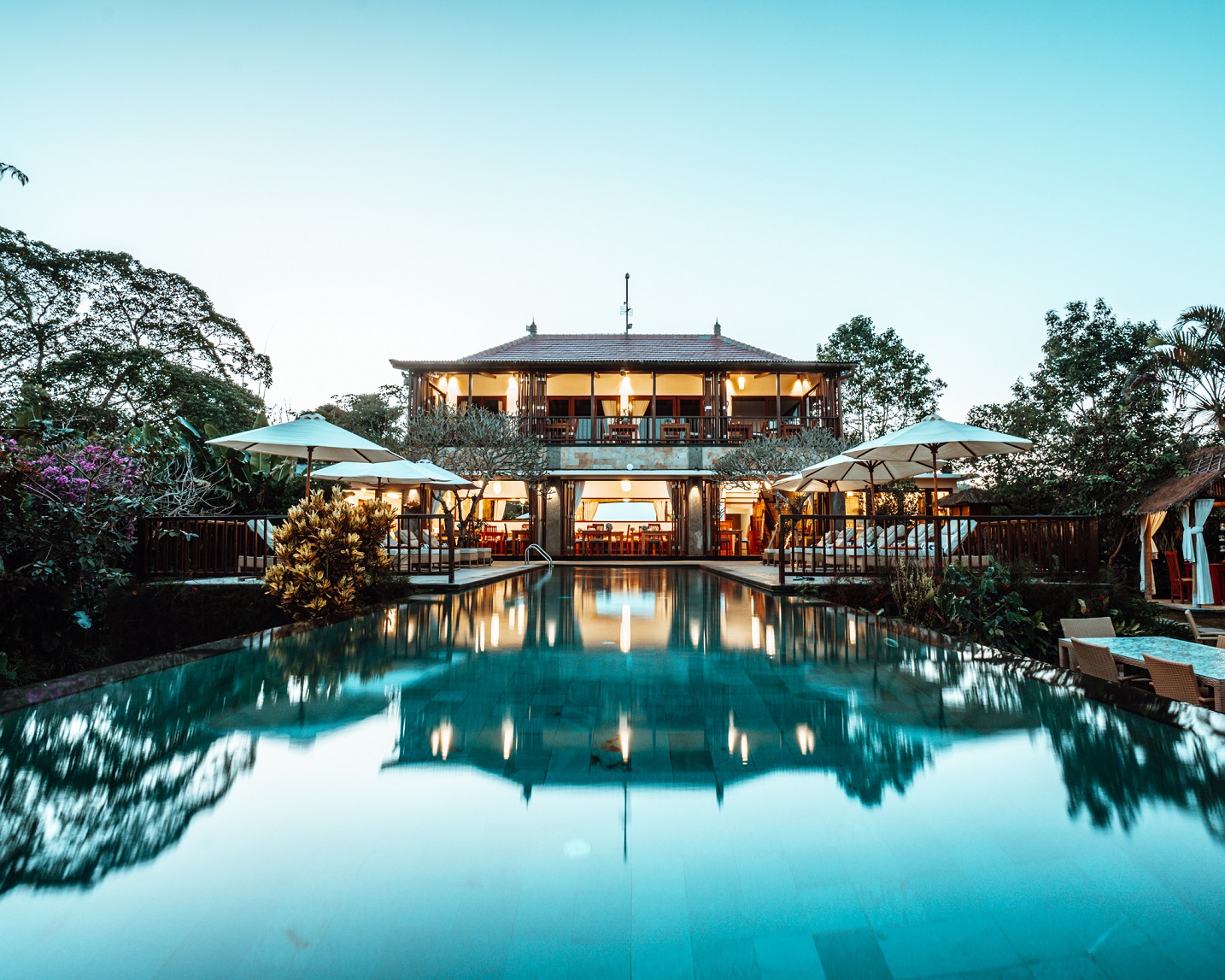 Dining
MiMPi Restaurant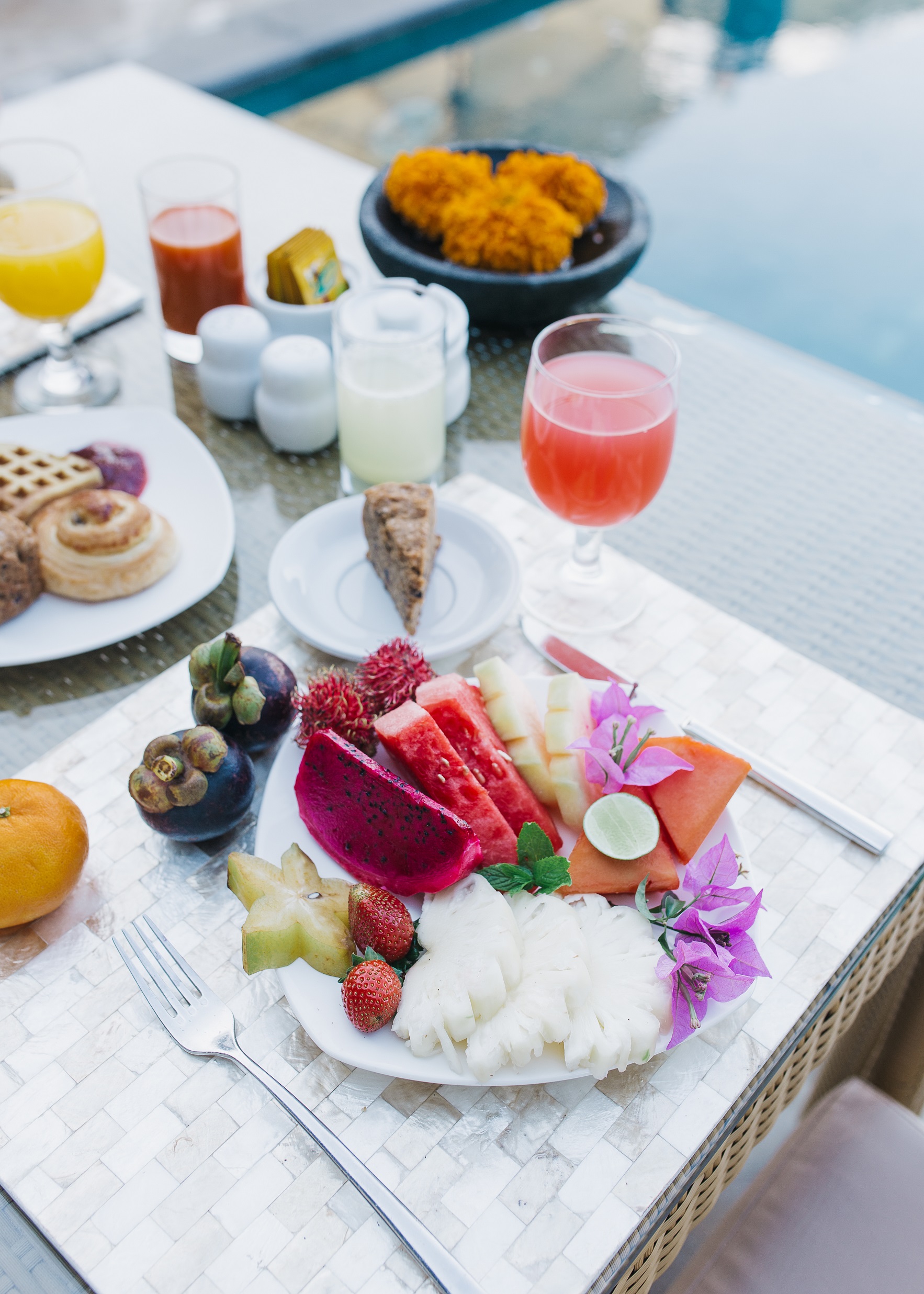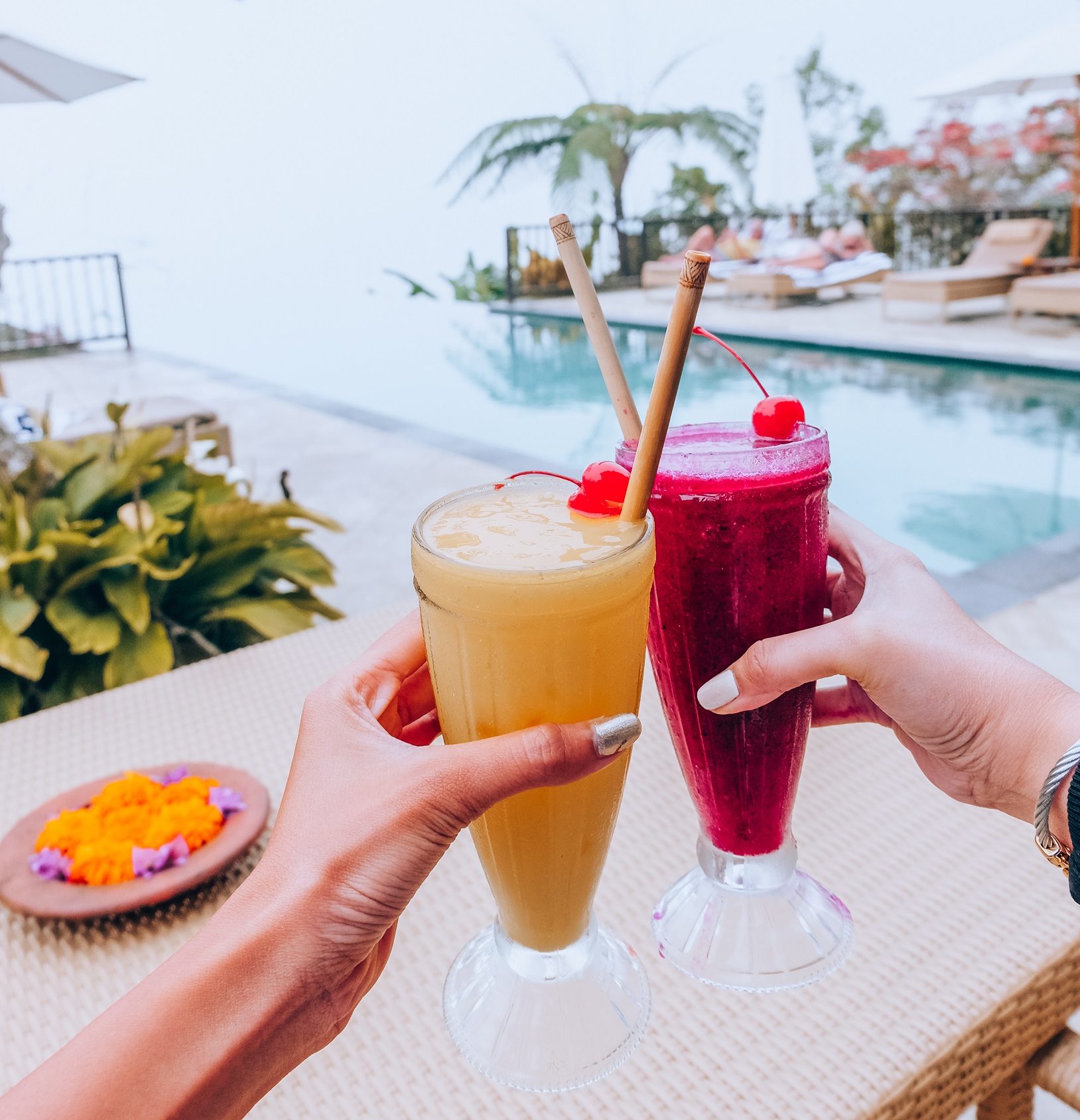 Enjoy a meal at our MiMPi or Warung Bongkot with some of the best views on the Island to further whet your appetite. The cuisine is based on local, fresh ingredients and is inspired by the traditions of the island.
The culinary experience is one of international inspiration blended with the flavors of Indonesia. Fresh ingredients grace each dish created with a garden-to-table approach for most every herb and spice. We serve Balinese, Indonesian, Asian and Fusion dishes using as much as possible home grown organic vegetables, fruits and spices from our vegetable garden.
Indigenous flora and fauna, green rolling hills, a stable ecosystem and organic gardens all work together to provide our guests a fresh and nutrient-rich produce.
Our farmers are locals who care deeply about what they do. Fresh produce from an organically managed tropical garden is exciting for both the chef and the guest. A visit to the garden provides an authentic experience for guests and a narrative for the food on the plate, allowing delicious seasonal specialties and hard to find ingredients to be picked at their peak only footsteps from the kitchen door.
With magnificent views, dining at MiMPi is always special, whether dining inside or outside by the award winning Infinity pool. You can enjoy your meal in one of our dining rooms with large folding doors blending the interior with the surrounding nature and the view of our pool. Outdoor dining on the terraces under our frangipani trees next to the swimming pools or on the verandah upstairs with 180 degrees views is also possible. The sunset bar overlooking our lower pool offers a variety of drinks and snacks. We can also offer you a private table for two prepared in a romantic setting in a private bale bengong (gazebo). In the warm glow of the candles, enjoy each other's company and a moonlit dinner paired with selected wines.
In the evening we offer a number of organic tasting menus alongside an a la carte menu; please enquire in advance since these dishes require some preparation time. More generally, our chefs are very happy to prepare your favourite dishes – please simply enquire in advance. Breakfast options cover Balinese, Indonesian, American,Continental and MiMPi choices emphasising fresh homegrown produce. We store a number of excellent European and New World wines in our cellar to accompany lunches and dinners.
Finally, Munduk Moding Plantation being a working coffee plantation, MiMPi restaurant serves a wide variety of coffees, including the famous "kopi luwak".
We welcome outside guests at MiMPi without advance reservation provided you have a day pass. Details on the day passes can be found here. Should you be interested in visiting the plantation and cannot stay with at MMP, please contact us to see whether day passes are available.
See the Virtual Tour here!
Opening hours :

07.00 a.m to 11.00 p.m

Breakfast time :

07.00 a.m to 11.00 a.m (only MiMPi Restaurant)

Lunch time :

12.00 a.m to 04.00 p.m

Afternoon Tea :

04.00 p.m to 06.00 p.m

Dinner time :

06.00 p.m to 11.00 p.m (last order at 10.00 p.m)
Breakfast
Lunch
Dinner
Drink List
Wine List
Other Restaurant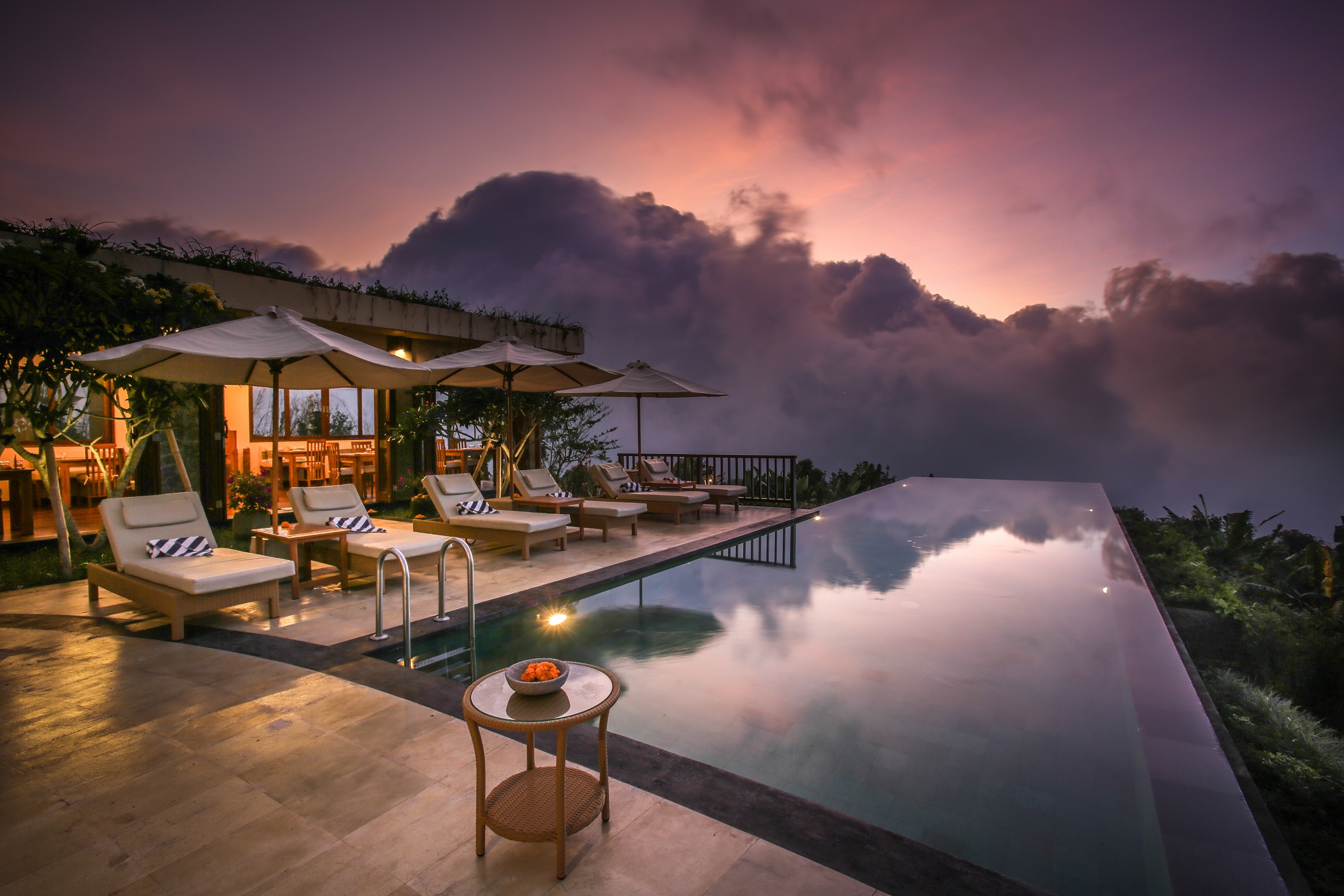 Dining
This restaurant is dedicated to celebrating Balinese cuisine and offers a selection of Balinese specialties, with an emphasis on typical North Bali dishes. The vast majority of ingredients come from our own vegetable and spice gardens which you can visit on the complementary Plantation walk in the morning.