Dining
Sunset Bar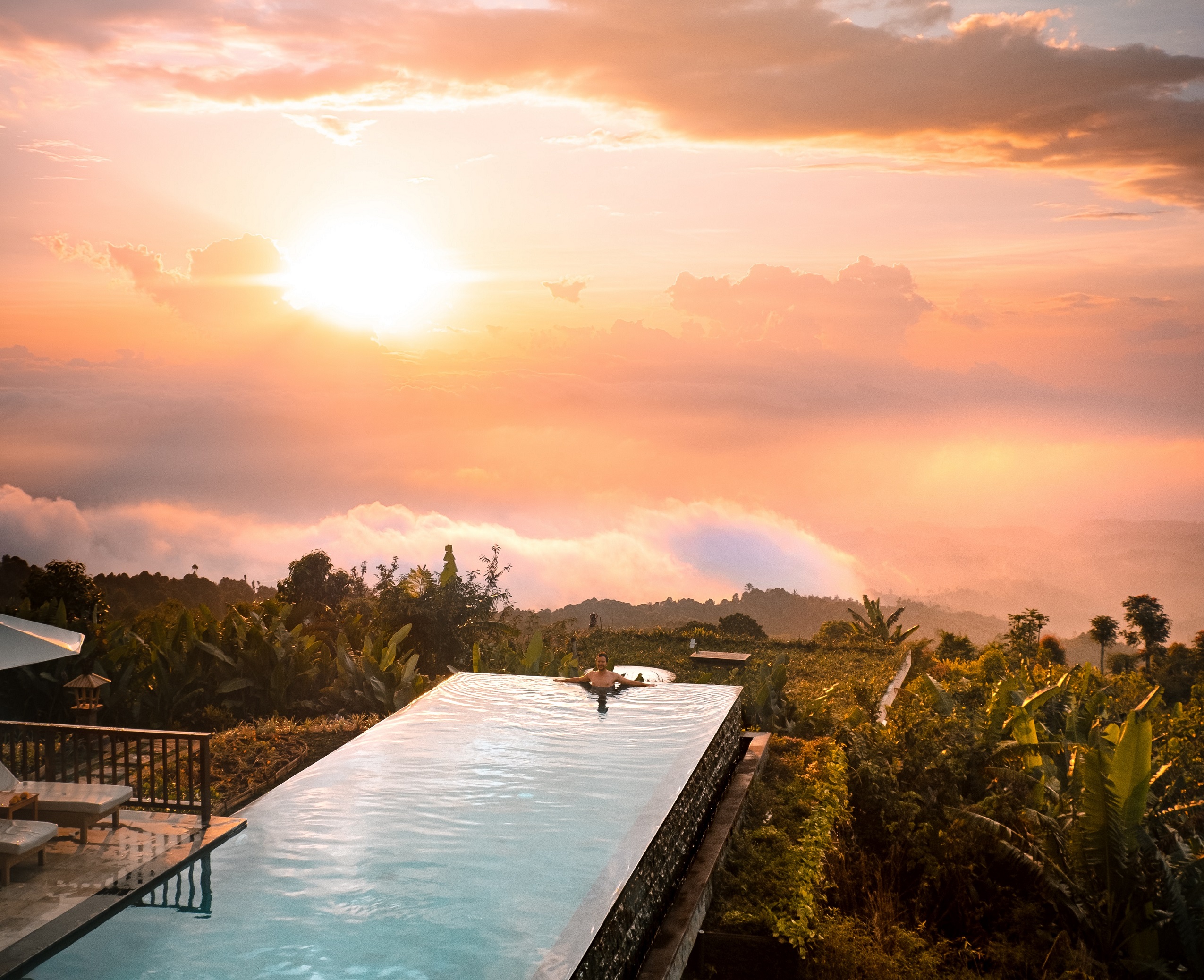 Our Sunset Bar offers a magnificent view of North Bali hills and the ocean from distance. It is also a perfect place to savour the technicolour sky and majestic sunset. You can enjoy a variety of drinks and snacks at our Sunset Bar overlooking the lower infinity pool while relishing the restful ambience of Munduk Moding Plantation.
Opening hours :

01.00 p.m to 11.00 p.m
Drink List
Wine List
Other Restaurants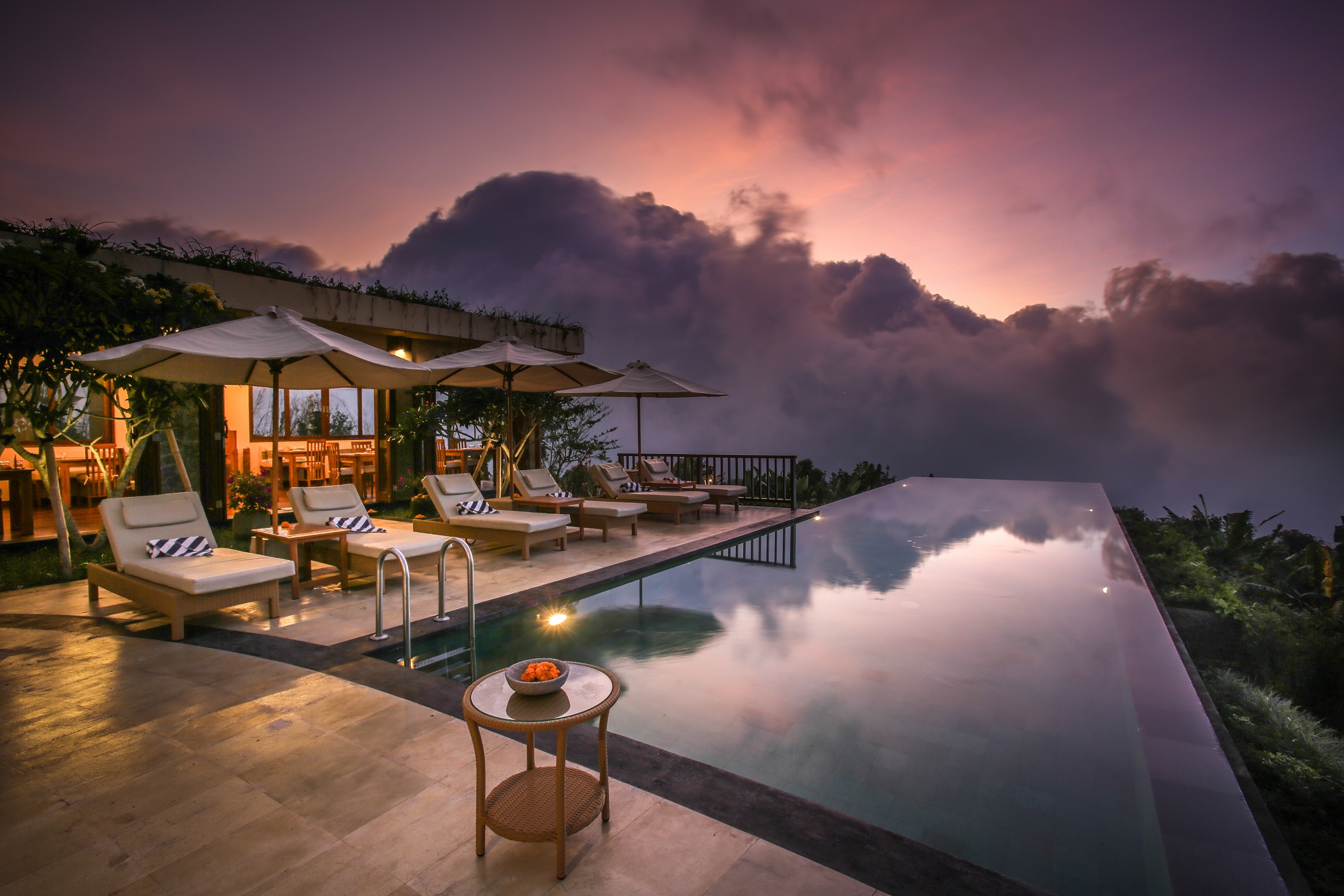 Dining
This restaurant is dedicated to celebrating Balinese cuisine and offers a selection of Balinese specialties, with an emphasis on typical North Bali dishes. The vast majority of ingredients come from our own vegetable and spice gardens.
Why Book Direct?
Why Book Direct?
Unlock extra discounts and benefits by booking online on our website.
Promo code : ESCAPETOMMP
Amazing breakfast without minimum stay
One-time 60 minutes massage for 2 people with 2 nights minimum stay*
One-time complimentary 3-course lunch/dinner for 2 people with 2 nights minimum stay*
One-hour complimentary horseback riding for 2 people with 2 nights minimum stay*
Flexible cancellation with pay later option available*
*Applied on selected dates and room type
What you need to know before your arrival at MMP
Find out here!