Dining
Sunset Bar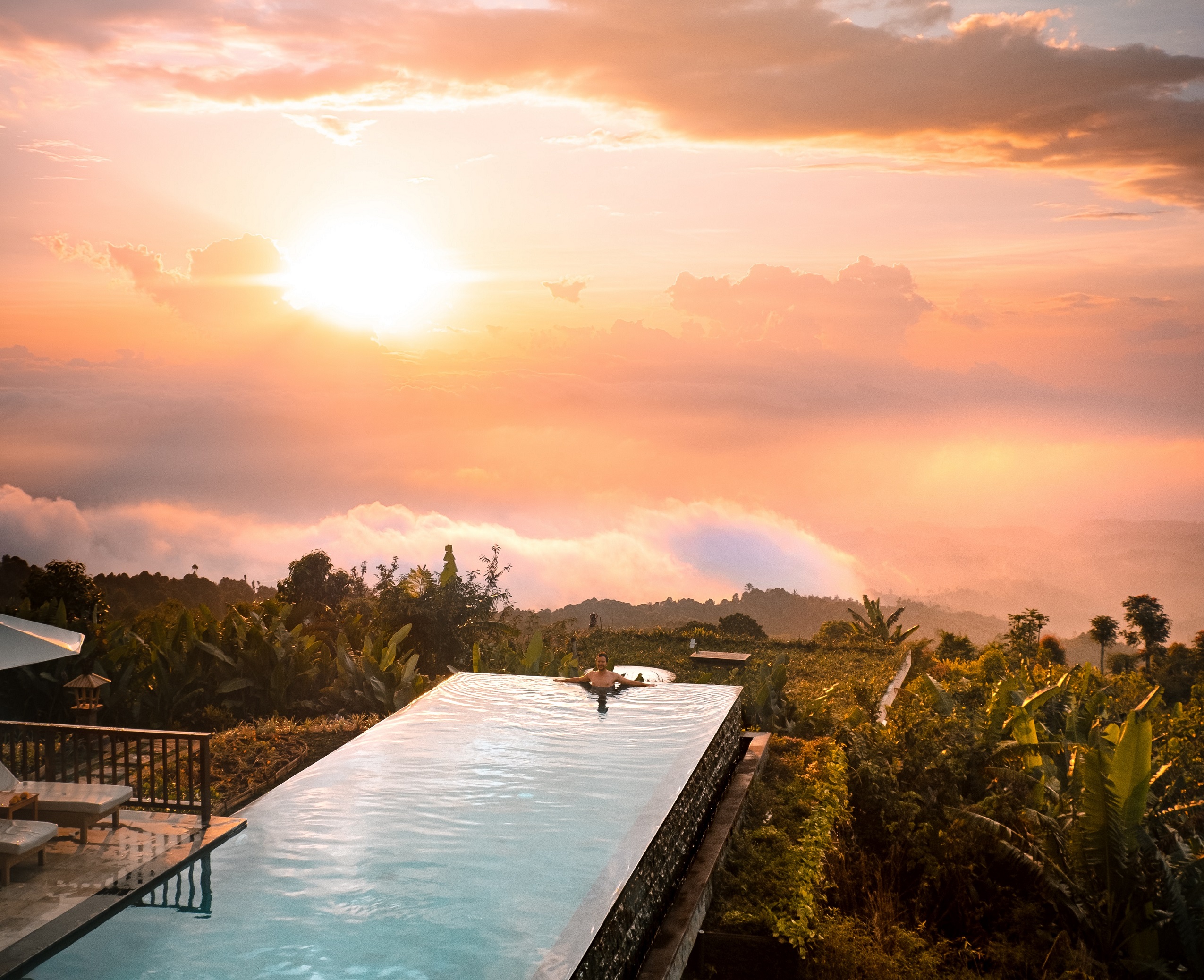 Our Sunset Bar offers a magnificent view of North Bali hills and the ocean from distance. It is also a perfect place to savour the technicolour sky and majestic sunset. You can enjoy a variety of drinks and snacks at our Sunset Bar overlooking the lower infinity pool while relishing the restful ambience of Munduk Moding Plantation.
Opening hours :

01.00 p.m to 11.00 p.m
Drink List
Other Restaurant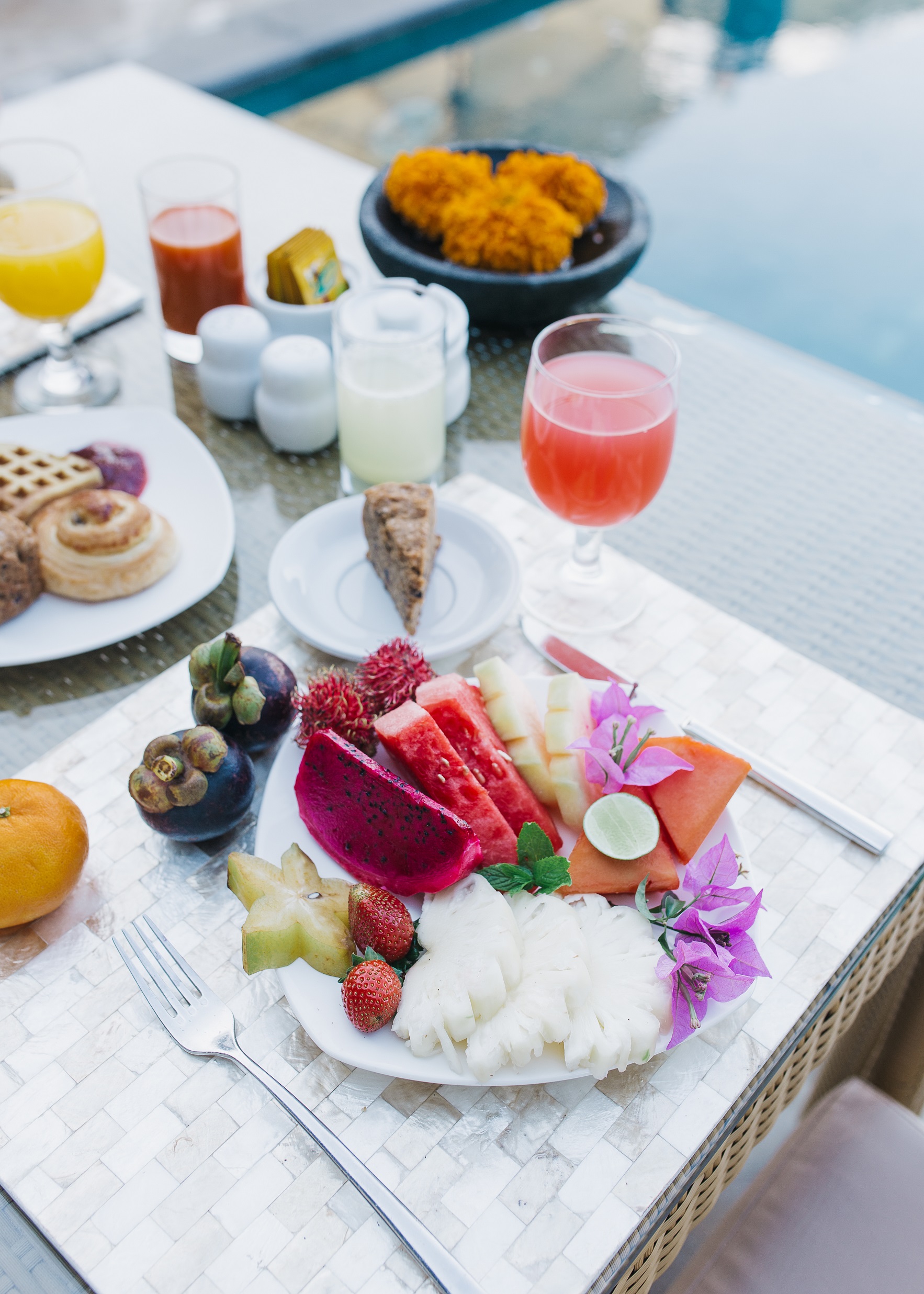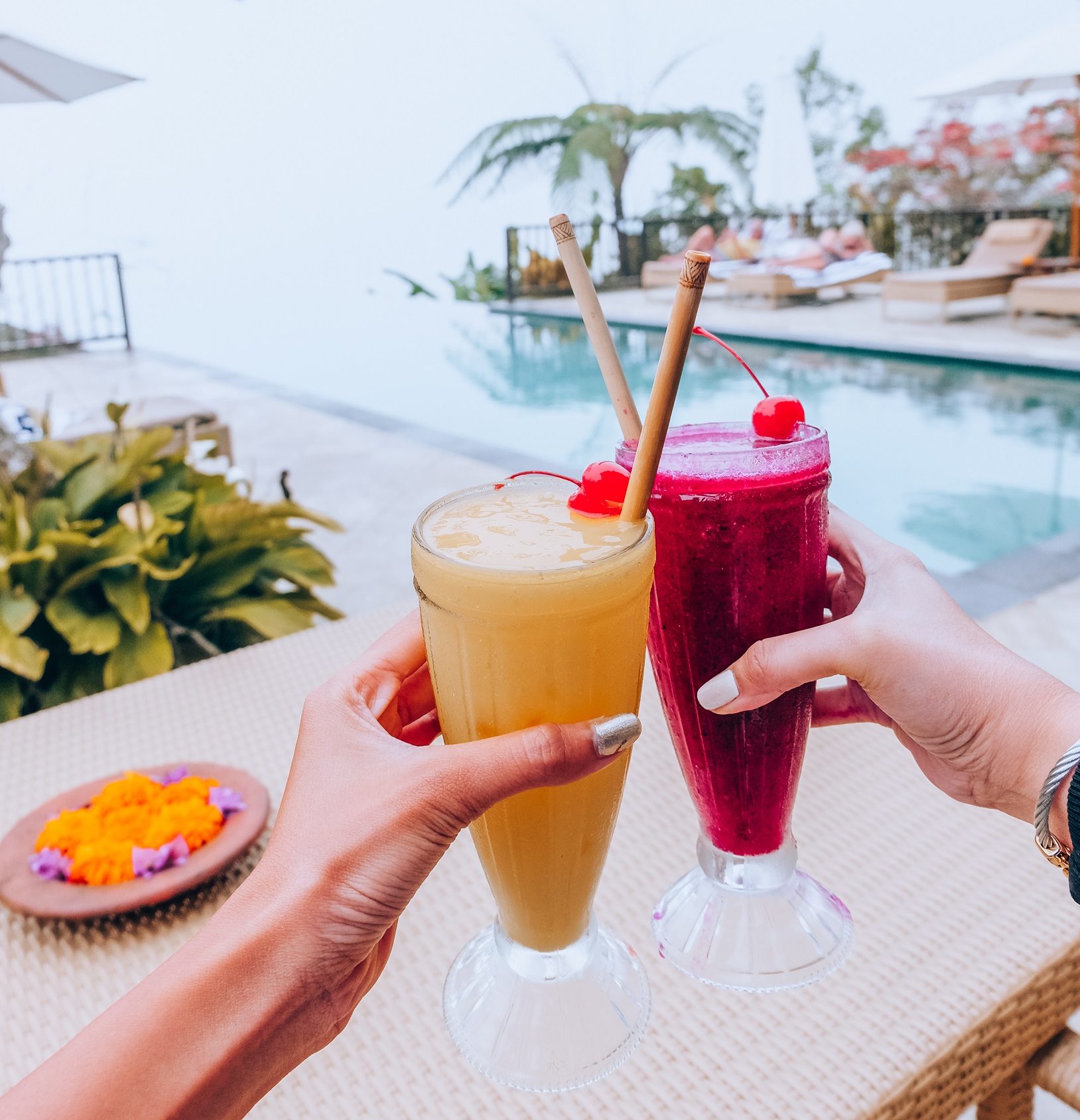 Dining
The culinary experience is one of international inspiration blended with the flavors of Indonesia. Fresh ingredients grace each dish created with a garden-to-table approach for most every herb and spice. We serve Balinese, Indonesian, Asian and Fusion dishes using as much as possible home grown organic vegetables, fruits and spices from our vegetable garden.