Dining
Warung Bongkot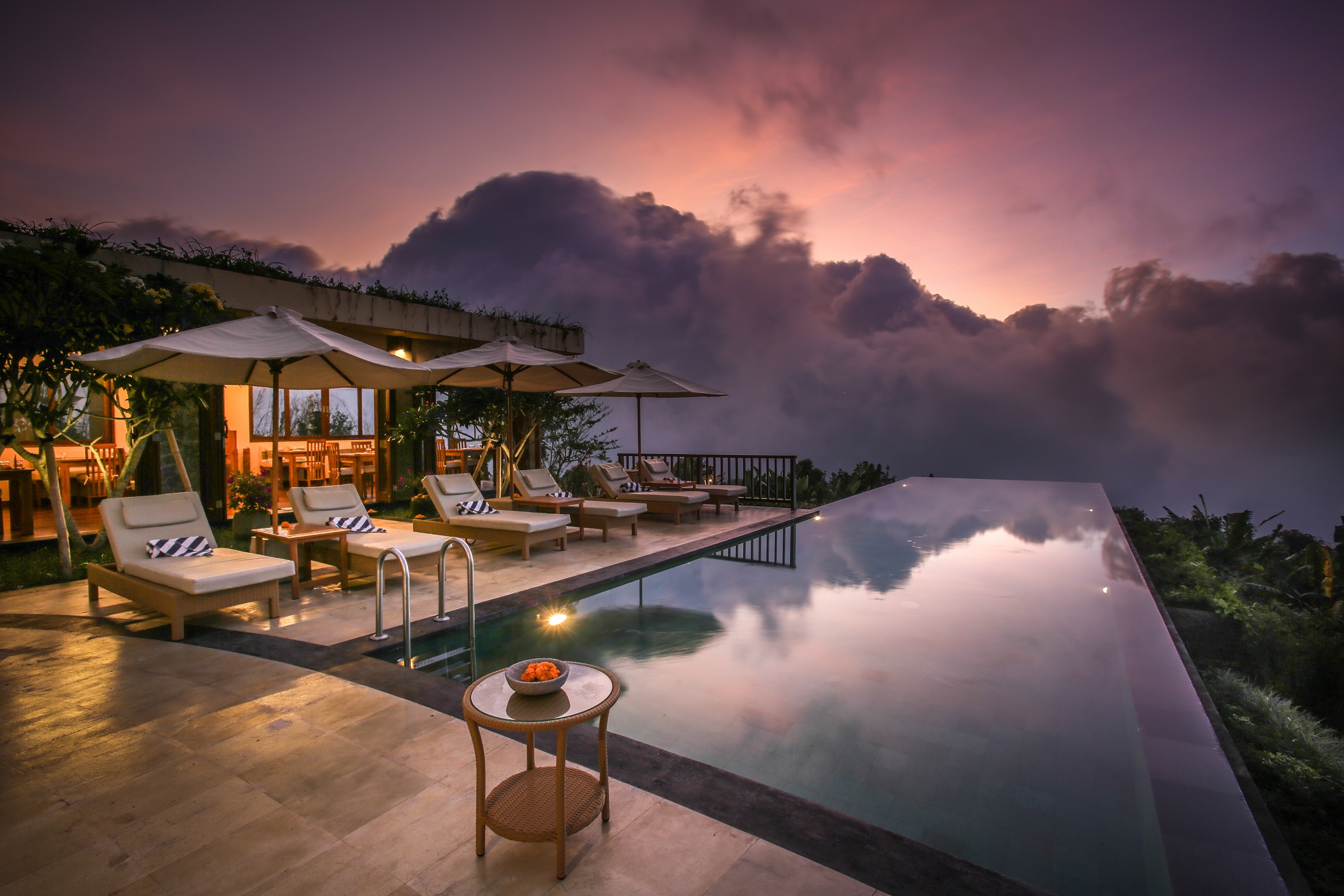 This restaurant is dedicated to celebrating Balinese cuisine and offers a selection of Balinese specialties, with an emphasis on typical North Bali dishes. The vast majority of ingredients come from our own vegetable and spice gardens which you can visit on the complementary Plantation walk in the morning. The cuisine of North Bali relies heavily on the abundance of vegetables that are blanched, preserving their taste as well as antioxidants, and is naturally very healthy. There are many different sambals to provide a bit of spice and twist to the dishes – some of these are very spicy but most have very subtle flavors. The degree of spiciness is indicated on the menu.
In Bali, meals are typically enjoyed with family or a group of friends and consist of a number of dishes that are shared. We would, therefore, encourage you to order a few dishes for your party, together with rice or fries and a selection of sambals. These will all be served together in small pots while each of you will have their individual plates so that you can all try a bit of everything. Soups and starters as well as deserts can be ordered separately.
To facilitate matters we offer a North Bali sampler which consists of some of our own favorites. Our waiters will be very happy to assist you in composing your meal and advising you on the dishes.
Opening hours :

01.00 to 11.00 p.m
Menu at Warung Bongkot
Other Restaurant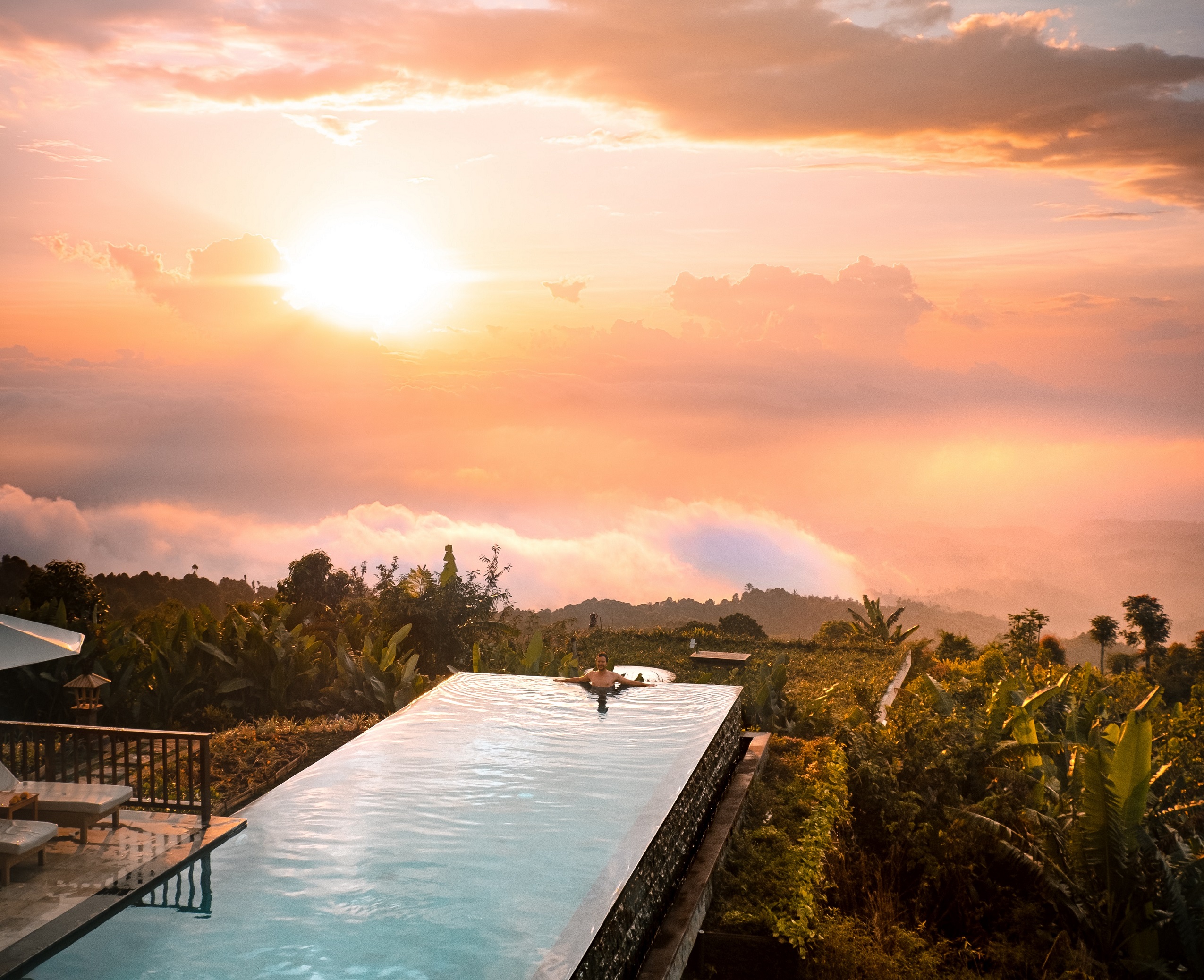 Dining
Our Sunset Bar offers a magnificent view of North Bali hills and the ocean from distance. It is also a perfect place to savour the technicolour sky and majestic sunset. You can enjoy a variety of drinks and snacks at our Sunset Bar overlooking the lower infinity pool while relishing the restful ambience of Munduk Moding Plantation.